In this series, our engineers and developers show you how to connect VTScada to your monitoring and control devices using built-in drivers.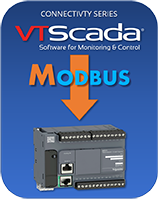 Connecting VTScada to Modbus Compliant PLCs
Blair Sooley (Houston, TX, Office)
April 18, 2019
In this webinar, Blair discusses the variants of the Modbus protocol, common use cases, and how it differs from other communication protocols. He  outlines hardware and software requirements for VTScada Modbus integration and demonstrates step-by-step configuration of a Modbus comm link. 
Watch Recording
---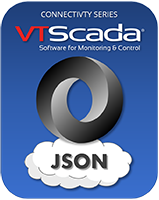 Using VTScada's JSON Driver to Connect to Third-Party Data
Keith Donaldson (Aberdeen, UK, Office)
May 22, 2019
In this tutorial, Keith explains how JavaScript Object Notation (JSON) works and why its role in modern SCADA systems is growing. He then demonstrates how to configure the VTScada JSON driver and connect to third-party data. This includes using the JSON Parser to encode and parse JSON objects.
Watch Recording
---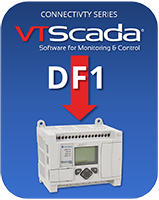 Using DF1 to Connect VTScada to Allen-Bradley MicroLogix PLCs
Victor Smeenk (Orlando, FL, Office)
June 19th, 2 PM EST
Victor demonstrates how to use DF1 to connect to Allen-Bradley MicroLogix PLCs over serial, serial over radio, and Ethernet. We will discuss the DF1 communication protocol and demonstrate the proper addressing format. He also looks at using the datalog capability supported by some MicroLogix models.
Watch Recording

---
Connecting to the IIoT Using VTScada's MQTT Driver
Samer Mansour (Bedford, NS, Office)
September 19, 2019
VTScada Developer, Samer Mansour, demonstrates the MQTT Client driver released in VTScada 12. After a brief intro to the protocol and its relationship to the Industrial Internet of Things (IIoT), Samer guides you through an example of using the driver to subscribe to data published through Mosquitto™, an open source MQTT broker on a Raspberry Pi®.