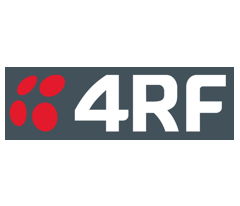 About 4RF:
Founded in 1998 by radio experts with many years' experience in telecommunications and the microwave radio industry, 4RF is now a global company, with customers in more than 150 countries, in multiple industries.
Our designs are created from headquarters in New Zealand; manufacturing in the United States and in New Zealand, while sales, customer service and marketing are based in various parts of the world to meet the needs of our customers.
Despite our relatively modest size, we successfully execute the full breadth of operations, from research and development and engineering through to manufacturing, shipping and customer support, onshore in New Zealand.
This allows us a level of ownership and control that enables an extreme focus on quality that has contributed greatly to the company's success, resulting in technology and products that are renowned worldwide, backed up by unrivalled customer service and support, with local support available wherever you are in the world. https://www.4rf.com/about/usa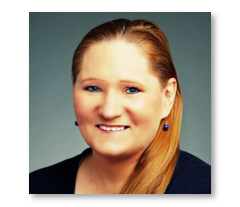 About Tisha Hayes, Senior Engineer:
Tisha Hayes is a Senior Engineer with 4RF USA. Her responsibilities include pre-sales engineering support, proof of concept testing, testing competing products in head-to-head bench, and field conditions, and acting as a liaison to engineering and consulting firms.
Tisha has more than 35 years of experience with wireless radio technologies, SCADA RTUs, instrumentation, process control, and cyber-security for the electric, water, wastewater and gas utilities. Previously, Tisha worked in the petrochemical industry with oil and gas production and pipelines, carrier-grade telephony implementing SONET and packet based networks. Most recently, Tisha was a Principal at a midwestern consulting company in their energy and utilities practice. For several years she maintained a special wastewater treatment operator's license while employed in the petrochemical industry.
One of Tisha's strengths is in the analytical approach of evaluating different wireless technologies and competing products in a lab setting that closely approximates field conditions under a variety of interference and propagation conditions while validating serial and Ethernet SCADA performance.
She is a graduate of the University of Illinois, has collected a large number of industry and vendor specific certifications and is an extra class amateur radio operator.
Events:
Breakout Session, June 18, 2020:
Deeper Dive Into: Is Your Legacy Communications System Holding You Back
Virtual Tradeshow, June 11, 2020:
Is your legacy communications system holding you back from a SCADA upgrade?
In recent years, as SCADA and process controls systems have advanced, there has been an explosion in the market of RTUs and HMIs that preferentially use Ethernet connectivity. Along with an Ethernet interface, the communications protocols are changing. Where we once relied upon highly efficient bit-oriented standards like MODBUS or DNP-3, we are now seeing packet-based messaging with overhead traffic not directly related to SCADA. The legacy, narrowband serial-only devices just do not have the capacity to meet these new demands. Many industries have had to forgo process control upgrades because of this bottleneck. Older RTUs are often end-of-life from the manufacturer, out of warranty, and completely without any security mechanisms to protect the system from tampering. Today there are wireless devices available that can lift this bandwidth limitation while still retaining the functionality and range of a licensed radio frequency. Additionally, data security capability, remote management, and multi-protocol/multi-interface support can increase your options in systems design. In our presentation, we will review the communications technologies used for narrowband and how users of industrial communications for wireless SCADA may build a network that will meet future requirements. Some of the techniques that will be shown can be integrated into the process of setting systems requirements, performance metrics, and in developing a project specification.

Follow VTScada on LinkedIn for all Automation Village updates: