Two of the largest energy producers in North America are using VTScada for the control of their major infrastructure. One of them has been running for over twenty years without downtime. For security reasons, we won't disclose details here. Contact us directly if you would like to learn more.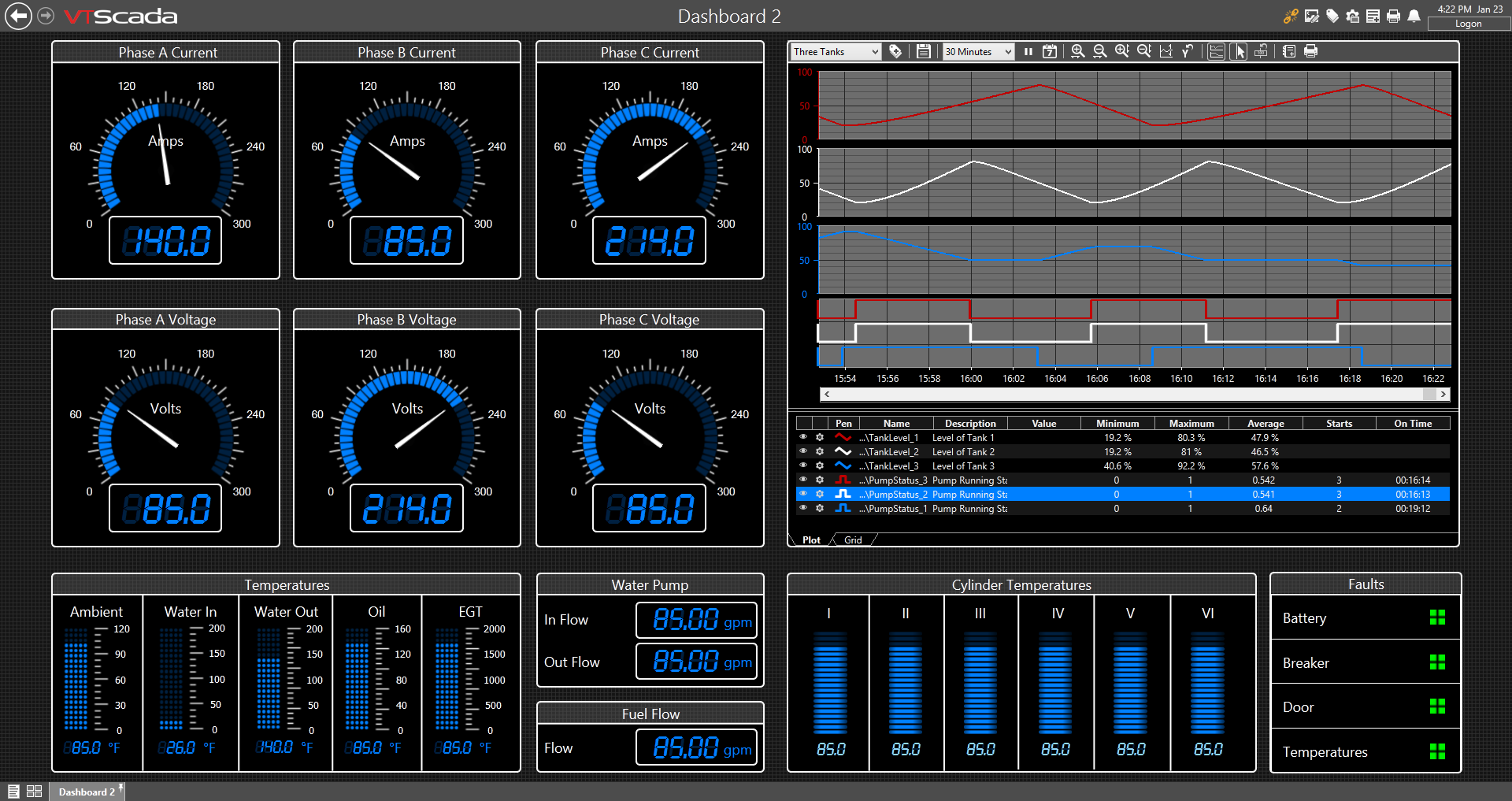 VTScada provides a stable, proven monitoring and control platform for power generation applications ranging from single generators to large distributed multi-plant systems. The unique integrated toolset provides an intuitive environment for centralized command and control, substation monitoring, expert systems, and integration of process and business systems.
VTScada has a proven track record of installations ranging from traditional fossil fuels to renewable resources like hydro, thermal, wind, solar, and tidal power.
Typical VTScada Power Applications:
Plant control
Generating station control
Turbine interfaces
Water usage accounting
River control (Hydro)
Energy dispatch
Generating resource management
---