Single Install - Great Features
An Instantly Intuitive Operators Interface
VTScada is a complete SCADA software suite.

Intuitive maps, trends, reports, operator notes, and alarm management tools are all bundled into one simple install and license agreement.

Operator-Created Trends
Click any widget or right-click tags and alarms to trend their values in the built-in Historical Data Viewer.
Save trend groups for quick reference.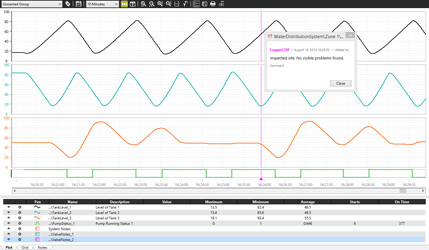 Encrypted Blog-Style Operator Notebooks
Quit chasing notebooks.
Attach notes to alarms or trends.
Encrypted notes cannot be deleted or altered.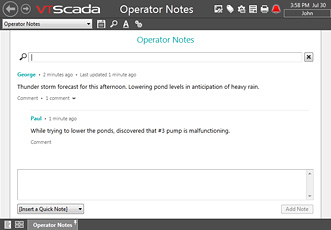 ISA 18.2 Alarm Management
Alarms management is a critical aspect of SCADA.
Our Alarms Manager helps you effectively manage alarms using integrated reports, shelving, and filtering.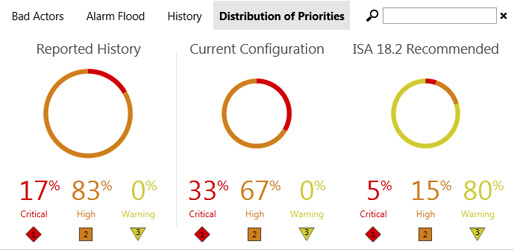 Fully Integrated Alarm Notifications
Easily manage alarms from anywhere via email, SMS, or text-to-speech over any phone.
Set up contact rosters based on alarm response or time.
Fully integrated for the life of your system.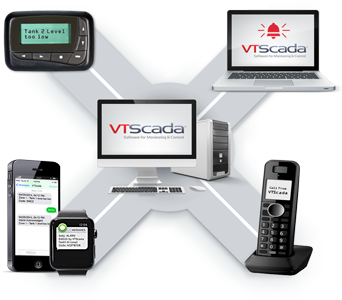 Reports
Choose from pre-defined report types or easily generate your own scheduled or ad-hoc reports.
Third-party software can also pull data from VTScada's Historian.
We work with leading manufacturers like XLReporter® and Dream Report® to create direct interfaces to their software.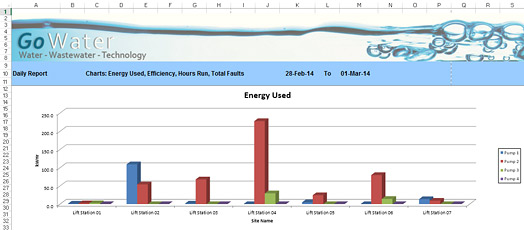 Unlimited Scalability
Easily scale from 50 I/O on a laptop to a multi-million tag distributed system.
All SCADA Features
Thin Clients
VTScada has options to suit your device and data plan.

Monitor and Control Your System from Anywhere.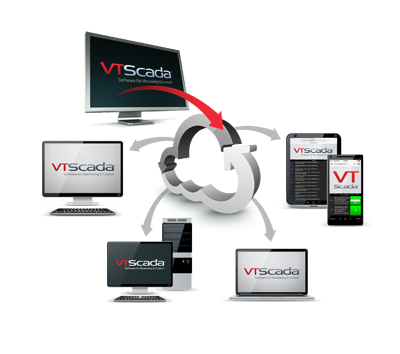 ---- SMARTPHONES, TABLETS, PCS, MACS ----

NEW ANYWHERE CLIENT - A consistent operator experience from any HTML5 browser. Nothing to download. No Java.

SIMPLE PRICING - Licensed by concurrent users. Requires one or more Runtime or Development Runtime licenses.

INTEGRATED INTERNET SERVER - No need for third-party products like Apache® or Microsoft IIS®. Configure in seconds.

MILITARY-GRADE ENCRYPTION - Support for Transport Layer Security (TLS) protects application security data.
Powerful Simplicity
Instantly Intuitive SCADA Development
SCADA developers often lack the time and budget to create outstanding displays. The end result can leave end users disappointed.
We designed VTScada to be instantly intuitive with a huge library of built-in, drag-and-drop, elements that are easy to select and align.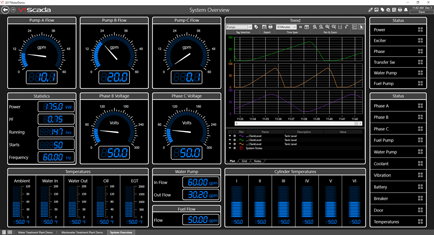 Drag-and-drop Display Creation
We let you develop inside of running applications using our integrated development tools that feel similar to programs you are familiar with.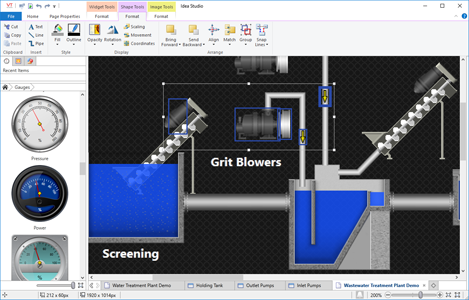 Open Connectivity - Over 100 Device Drivers
Being hardware agnostic, we don't favour any manufacturer over others.
VTScada includes direct drivers to most common devices.
In addition to our native Historian, VTScada also provides drivers for third-party databases as well as web services such as SQL and SOAP.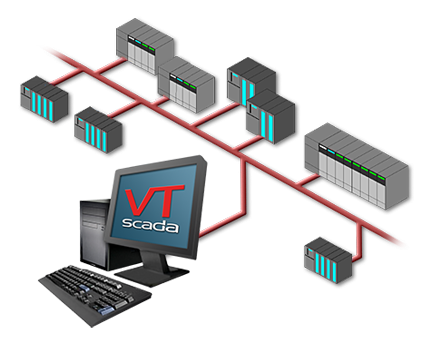 Simple Application Deployment
Multiple developers can work concurrently and push updates to networked servers and thin clients.
Use one ChangeSet file to distribute new or updated applications.
Reuse work by building new applications on existing ones.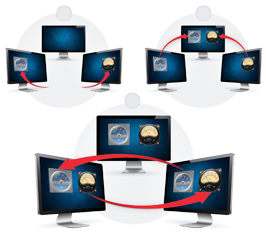 Integrated Application Version Control
Develop with confidence knowing you can roll back your application at any time without restarting.
Only VTScada has this ability out-of-the-box.
See exactly who changed what and where.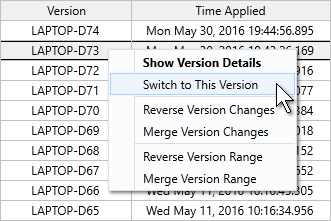 Edit Tags with Excel, Access, or SQL Server
In addition to VTScada's Tag Browser you can create and edit tags with your favorite spreadsheet program.
Easily export your tag database using a built-in utility.
Re-import changes when you are done.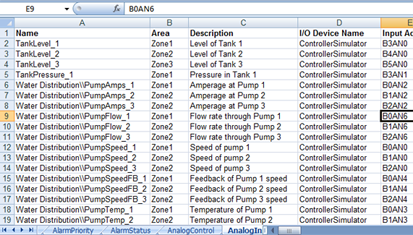 World Class Support
Have you ever been frustrated while trying to get help from a major supplier? One call to our in-house support team will put your mind at ease.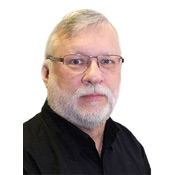 Doug Spurrell
VTScada Support
-First Responder-

SupportPlus & the 24/7 Emergency Support Team
More Info On VTScada Support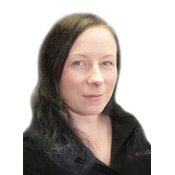 Jennifer Prescott
VTScada Support
-First Responder-
Designed for Mission Critical Applications
Unlimited Redundant Servers
As your operation expands, easily add any number of redundant servers.
Automatically synchronize priceless historical and configuration data.
Distribute the load of SCADA services across servers.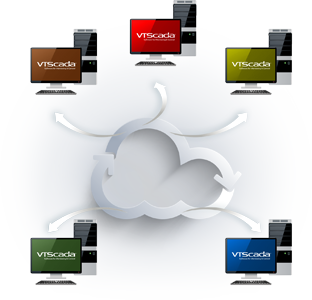 Seamless Failover for Logging, Alarm Notifications, and Thin Clients
Don't sweat loosing servers; we seamlessly failover all communications, data-logging, alarm notifications, and Thin Client connections.
When the primary server is restored, VTScada returns control and backfills missing data.

Redundant Device Communication
Only VTScada supports redundant communication networks.
Automatically adjust poling rates to reduce costs when failing-over to a more expensive network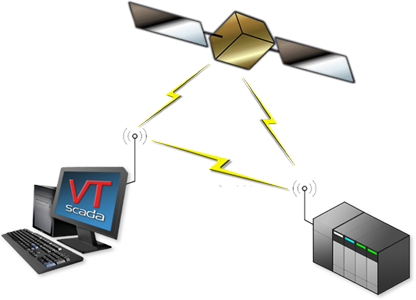 Alarm and Monitor Computer and Network Resources
VTScada supports monitoring and alarming of computer and network resources such as available hard drive space, network connectivity, write speed.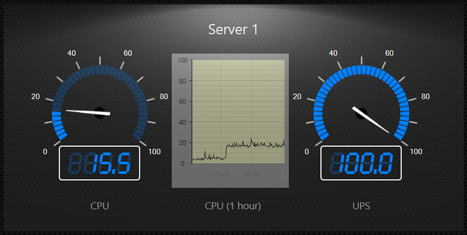 VTScada In Use
Thousands of global installations, powering the industrial world