About SEL: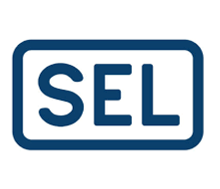 SEL invents, designs, and builds digital products and systems that protect power grids around the world. This technology prevents blackouts and enables customers to improve power system reliability and safety at a reduced cost. A 100 percent employee-owned company headquartered in Pullman, Washington, SEL has manufactured products in the United States since 1984 and now serves customers worldwide. Our mission is simple: to make electric power safer, more reliable, and more economical. https://selinc.com/
About Gautham Ashokkumar, Application Engineer: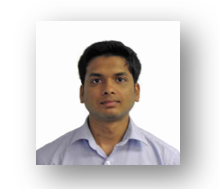 Gautham joined Schweitzer Engineering Laboratories, Inc. in 2017 as an Associate Application Engineer in Protection. Prior to joining SEL, he worked in electrical maintenance and operations in India. He got his B.E in Electrical and Electronics Engineering from RMK College, Anna University in 2013 and got his M.S in Electrical Engineering from Missouri University of Science and Technology, Rolla, Missouri in 2017. His Master's specialization was in the field of power systems engineering, including power system protection and reliability. He currently works as an Application Engineer in Alpharetta, Georgia.
About Jeremy Blair, Application Engineer: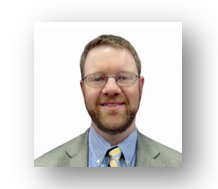 Jeremy joined Schweitzer Engineering Laboratories, Inc. as an application engineer in 2013. Previously he worked for Entergy Corporation as a distribution planning engineer with responsibilities in distribution system planning, protection, power quality, and automation in Baton Rouge, Louisiana. He also managed Entergy's Automatic Load Transfer and Sectionalization Program over its four -state territory. Jeremy earned his B.S.E.E. from Louisiana Tech University and his M.S.E.C.E. from Georgia Institute of Technology. He is a licensed professional engineer in the state of Louisiana.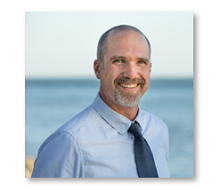 About Tim Pilcher, Application Engineer:
Tim Pilcher is an Application Engineer for Schweitzer Engineering Laboratories (SEL) in Dothan, Alabama. He joined SEL in 2011 to provide integration support and teach SEL products to customers in Alabama, Georgia, and the panhandle of Florida. Prior to SEL, Tim worked at Mead Westvaco, Kimberly-Clark, and Georgia-Pacific, giving him a strong industrial process background and making him a good fit to join the SEL-2411P Pump Automation Controller development team. He is an alumni of Auburn University where he graduated with a BSEE in Electrical Engineering. Tim is also an IEEE member and a licensed engineer in the state of Alabama.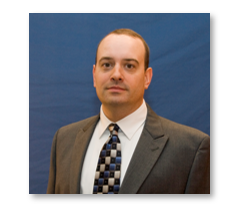 About Dennis Gammel, R&D Director
Dennis Gammel is a graduate of the University of Idaho with a BSc. in Applied Mathematics and has been actively working in the computing and communications industries since 1996. His career experience includes network security design, CS network architecture, embedded product development, ASIC simulation, and firmware design with RTOS application development. He has been with SEL since March 2005 and carries with him more than 20 years of secure firmware and network engineering experience.
Events:
Breakout Sessions, May 21, 2020: Providing Secure Solutions for Distributed Control System Defense
Please join us as we describe technologies, solutions, and techniques that SEL has developed for securing distributed controls systems.  While inter-operable with traditional I.T. standards and protocols, these solutions have been developed and purposed for control systems with defense in depth in mind.  They leverage the static and distributed nature of an engineered system making them less complex while easier to monitor and maintain.    
Virtual Tradeshow, May 14, 2020: Securing Critical Infrastructure
Providing secure solutions for industrial control system defense.
Breakout Sessions, May 7, 2020: Hardened Pump Controller for Critical Infrastructure
The SEL-2411P Pump Automation Controller is a hardened, SCADA-ready solution designed specifically to address the challenges of the water and wastewater Industry. During this breakout session, an SEL expert will share how you can achieve peace of mind and yield savings without sacrificing capability or quality, and without being locked into a proprietary system by going into more specifics about how the SEL-2411P Pump Automation Controller operates.  Please join us! – REGISTER
Virtual Tradeshow, April 23, 2020: Hardened Pump Controller for Critical Infrastructure
The SEL-2411P Pump Automation Controller is a hardened, SCADA-ready solution designed specifically to address the challenges of the water and wastewater Industry. An SEL expert will share how you can achieve peace of mind and yield savings without sacrificing capability or quality, and without being locked into a proprietary system. – WATCH
Breakout Sessions, April 16, 2020:  Economical Arc Flash Mitigation
An arc flash event is a dangerous condition that threatens the safety of personnel and damages equipment. This presentation discusses the phenomenon and provides SEL's industry-leading approach to arc flash detection and mitigation. – Watch the Power Stream
Follow VTScada on LinkedIn for all Automation Village updates: