About Wunderlich-Malec Engineering: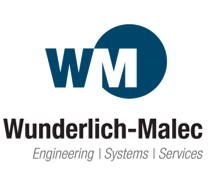 Wunderlich-Malec has been providing customers with engineering, system integration, and fabrication solutions for more than 35 years.
With offices throughout the US and nearly 430 professionals on our staff, we are one of the largest and most well established engineering companies in the United States, and we've successfully finished numerous projects for our US clients in many parts of the world. We're confident that our qualified staff has the knowledge, experience, and talent to create and deliver the solutions you need for your facility process and operation needs.
Wunderlich-Malec ranks on Inc. 5000's Fastest Growing Private Companies list and is a GSA Schedule holder with the Federal Government for professional engineering services and manufacturing.
Wunderlich-Malec is an engineering firm specializing in process controls solutions for a wide array of clients. Experts in the design, programming, and deployment of automation systems for process, manufacturing, commercial buildings, and public sector utilities. Skilled in electrical design, control system manufacturing, process integration, programming, testing, training, and ongoing support. https://www.wmeng.com/
About Micah Houtz, Principal Engineer: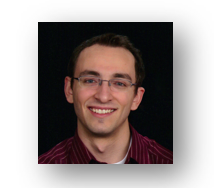 Mr. Houtz has a diverse experience background which includes providing design and commissioning support services for industrial facilities installing cogeneration plants as well as several years as a high voltage transmission protection and controls engineer for a major utility company in the Northeast. In his protection and controls engineering position, he was responsible for technical management of engineering teams containing internal and external resources for the execution of large transmission capital projects.
Events:
Virtual Tradeshow, March 26, 2020:
An Innovative Approach to Customized SCADA Solutions
Wunderlich-Malec is a nationwide engineering firm with roots in platform-independent control system integration.  This means our company specializes in working with clients to determine requirements, implement customized solutions, and provide innovative delivery processes to meet our clients' needs.  Our employee-owned firm provides a positive customer-centric environment.  Our professional staff is attuned to the voice of the customer and has access to the highest quality technical resources from each system manufacturer and software supplier.
Follow VTScada on LinkedIn for all Automation Village updates: