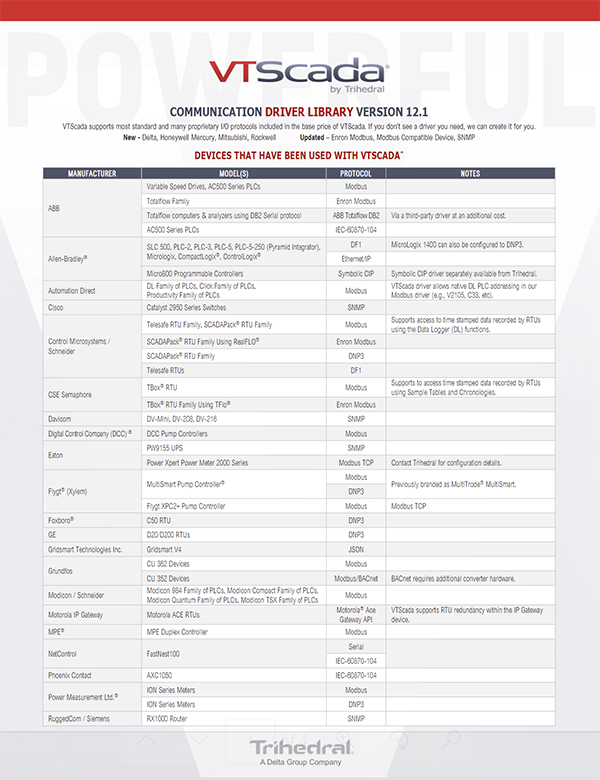 VTScada frees you to use the hardware that best solves your problems: The device drivers listed below allow VTScada to communicate with over a hundred industry-standard monitoring and control products.
Custom Driver Development: Contact us if you don't see the device driver you need. We can create drivers to suit virtually any need you may have. Email Trihedral
Connectivity Partners: Trihedral also works closely with third-party OEMs to improve the experience of our shared customers. See VTScada Connectivity Partners.