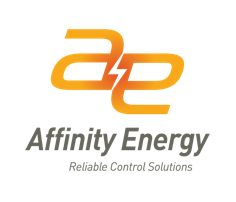 About Affinity Energy:
Affinity Energy is an open systems control systems integrator with a national portfolio of over 800 power automation projects and a rich depth of expertise working with mission critical facilities, distributed generation plants, energy companies, engineering firms, and construction contractors who seek open, turnkey systems for power management and energy optimization. Providing systems and services in the design and build phases of new construction and retrofit projects, Affinity Energy uses its industry-specific background to help customers throughout the US operate efficiently, safely, and, reliably. Founded in 2002, Affinity Energy is headquartered in Charlotte, NC. For more information, visit Affinity Energy at www.affinityenergy.com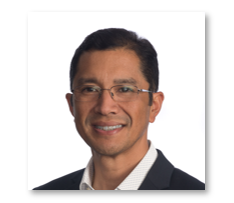 About Allan Evora, President:
Allan D. Evora is a leading expert in control systems integration and the President of Affinity Energy with over 20 years of industry experience working in every capacity of the power automation project life cycle. With a background at Boeing Company and General Electric, Allan made the decision to establish Affinity Energy in 2002. Allan is an alumnus of Syracuse University with a BSc. in Aerospace Engineering, graduate of the NC State Energy Management program, and qualified as a Certified Measurement and Verification Professional (CMVP).
Throughout his career, Allan has demonstrated his passion for providing solutions. In 1990, he developed FIRST (Fast InfraRed Signature Technique), a preliminary design software tool used to rapidly assess rotary craft infrared signatures. In 2008, Allan was the driving force behind the development of Affinity Energy's Utilitrend; a commercially available, cloud-based utility resource trending, tracking, and reporting software.
Allan has been instrumental in large scale integration projects for utilities, universities, airports, financial institutions, medical campus utility plants, and manufacturing corporations, and has worked with SCADA systems since the early '90s. A passion for data acquisition, specialty networks, and custom software, drives him to incorporate openness, simplicity, and integrity into every design in which he is involved.
Events:
Breakout Sessions, May 21, 2020:
Deeper Dive Into Modernizing a Healthcare Generator
Virtual Tradeshow, May 14, 2020:
Modernizing the Healthcare Generator Annunciator Panel Using VTScada
Affinity Energy will discuss a solution provided to a major healthcare system and three major benefits.
Check out these Affinity Energy news items and profiles:
Follow VTScada on LinkedIn for all Automation Village updates: