About Carollo:

Carollo Engineers is the largest firm in the United States dedicated solely to water related engineering–it's all we do. Since 1933, this single-minded focus has allowed us to make some unique commitments to both clients and staff. It has opened the door to the very best talent in the water industry, innovative water solutions, unparalleled client service, and above all, a collaborative and collegial working environment that makes us a great company to work with, and for. The fact that this message is as relevant today as it was back in the 1930s is a reaffirmation of the core character and values of our company. The pressing challenges of today's water industry require the concentrated focus provided by a specialist firm – one that is passionate about water, and welcomes the obligation to get the most out of this precious resource. We are that firm. We invite you to join us in our exploration of the issues, challenges, and advances in our industry. You can find out more about Carollo at our website: http://www.carollo.com
About Norm Anderson – Principal EI&C Engineer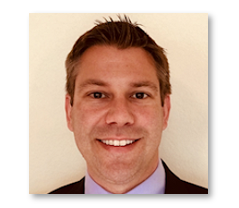 Norman has been providing SCADA, I&C, electrical, and physical and cyber security solutions for over ten years for water, wastewater, and environmental projects in both the public and private sectors. He has specialized in industrial control system network security and served as the SCADA Manager at a municipal utility dealing with the challenge of maintaining and expanding automation and communications systems first hand.
Events:
Virtual Tradeshow: September 17, 2020
AWWA Virtual Summit and WEFTEC Connect Preview
Tune in to hear about the exciting things happening at the Carollo booth!
VTScadaFest – February 7-8, 2018
Development of a Five_year SCADA Master Plan
Polk County Utilities in Florida was using a variety of outdated control systems to monitor and control their distributed infrastructure that included 7 WWTPs, 36 WPFs, and over 300 lift stations. They tasked Carollo Engineers, Inc., to develop a 5-year comprehensive SCADA Master Plan to transition to a single system that would be secure, resilient, operator friendly, scalable, and cost effective. Learn how Carollo used VTScada to meet these requirements and exceed expectations. Watch a recording below:
Follow VTScada on LinkedIn for all Automation Village updates: