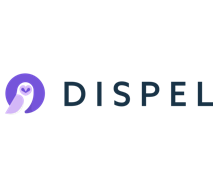 About Dispel:
Dispel is an American cyber defense firm based in New York, NY. The company specializes in providing high-speed, secure remote access channels to industrial control systems and other critical assets for vendors and operators. At a technical level, Dispel provides single-tenant, Moving Target Defense SD-WANs as a service, and holds the patents on being able to build and maintain these networks automatically. https://dispel.io/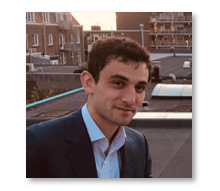 About Ian Schmertzler – President and Founder:
Ian's focus is on making cyber physical systems efficient at scale. By training, Ian is an Industrial Engineer. By profession, Ian is the President of Dispel, the Vice President of the National Defense Industry Association's New York-Connecticut Chapter, and a Principal Investigator for Dispel on three projects at the National Institute of Standards and Technology's National Cybersecurity Center of Excellence.
. .
About Ben Burke, Chief Operating Officer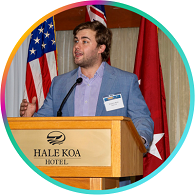 Ben manages global deployments and oversees all installations at Dispel. Ben holds a B.A. in Chemical Engineering from Yale, and previously helped build Dispel's platform as an engineer. Ben is a Director of the National Defense Industry Association's New York chapter. Ben has been a long-standing champion of Moving Target Defense, and has presented on its applications at various events, most recently the Pacific Information Operations & Electromagnetic Warfare Symposium in late 2022.
Events:
VTScadaFest – March 30-31, 2023
'A Crash Course in Cyber Resilience for Water Utilities | 2023 Edition'
Cyber resilience is about making a system hard to kill, irrespective of whether that's from an attacker or a rogue soda can on the server rack. Grab a pencil and several cups of coffee. This 1-hour crash course will cover the practical considerations of how to do this at a water utility in two months.
VTScadaFest – March 25 & 25, 20222:
A Crash Course on Cyber Resilience for Water Utilities – Grab a coffee and a pad of paper. This is a crash course in the processes, systems, costs, and consequences of getting a utility aligned with baseline and advanced cyber resilience standards.
VTScadaFest – March 25 & 25, 20222:
Notes from the Field: Cyber Resilience, Moving Target Defense, and a Return to Meaningful Operational Efficiency Gains – Through over 20 publications in the last 25 months, the standards that define cyber resilience in the United States have been overhauled to formalize the use of the cybersecurity technologies commercialized over the past decade. The result for early movers has been a welcome return to faster connections, falling costs, tighter lines of communication, and simpler network architectures. This non-technical talk will cover what changed, and the operational impacts being observed in the field.
Automation Village Season 3
Join Ian every month for DataWave!
Automation Village Season 2
Join Ian, as our Cybersecurity Expert Contributor, each month for our Industry roundtable.
Season 2, Episode 4: April 22, 2021
A Crash Course In Cybersecurity for Water Utilities
Cybersecurity advice tends to get simplified to the point of "don't click on links". That is not particularly helpful. In 10 minutes, we'll cover how to protect a water utility from a cyberattack: how to think about it, where to get good information, what you need, questions that cut through marketing bs, how much this will likely cost, and how to develop group consensus so something actually gets done.
Virtual Tradeshow, November 19, 2020:
Plant Optimization and Polymorphic Networks
This story begins and ends with a 26-ounce tin of ground coffee. For the rest of the time, it is a talk about the evolution over the past 12 years of polymorphic networks from a tailored access tool to a nearly ubiquitous, albeit unseen, high resilience remote access system for critical infrastructure. We'll cover the problems these networks solve, where they are used, how to deploy them yourself, and what the heck they have to do with a can of coffee anyways.
Breakout Sessions, May 7, 2020:
Replacing Your Secure Remote Access System
Secure remote access to an ICS typically includes a 12 to 15-minute login process. That is 12 to 15 minutes of knowing there is a problem, but not being able to do a thing about it. This is madness. You and your team's time should matter. Use this talk to learn how you can fix this problem with Dispel.
Virtual Tradeshow, April 23, 2020:
Properly Protect Without Adding Login Lag
It usually takes 12 to 15 minutes to remotely connect to an industrial control system at utilities that have invested in their cybersecurity. That may seem insane, but it was the best option available until six years ago. Developments in cybersecurity, particularly the maturation of moving target defense networking since 2008, means industrial control systems can now be properly protected without adding layers of lag to the login process. Dispel is the leader in this field, getting operators, vendors, and systems integrators to industrial control systems at water utilities in under 30 seconds. In this talk, we'll show you how.
VTScadaFest, March 5-6, 2020:
A New Defense Against Network Attack
Hackers spend months patiently mapping network connections and architecture looking for vulnerabilities. But what if that architecture was constantly changing? Moving Target Defense, by the US-based tech firm Dispel, thwarts attackers by doing just that. Check out Ian's presentation below: