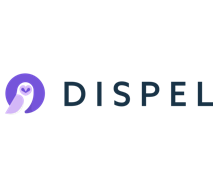 About Dispel:
Dispel is an American cyber defense firm based in New York, NY. The company specializes in providing high-speed, secure remote access channels to industrial control systems and other critical assets for vendors and operators. At a technical level, Dispel provides single-tenant, Moving Target Defense SD-WANs as a service, and holds the patents on being able to build and maintain these networks automatically. https://dispel.io/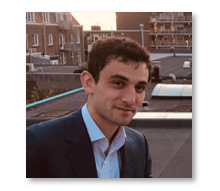 About Ian Schmertzler – President and Founder:
By profession, Ian is the President, and one of the Founders, of Dispel. By training, he is an industrial engineer. Ian's focus is on making processes more efficient at scale. Ian holds an MSc from Georgia Tech and a BA from Yale. He is a Director of the National Defense Industry Association's New York Chapter.
Events:
Breakout Sessions, May 7, 2020:
Replacing Your Secure Remote Access System
Secure remote access to an ICS typically includes a 12 to 15-minute login process. That is 12 to 15 minutes of knowing there is a problem, but not being able to do a thing about it. This is madness. You and your team's time should matter. Use this talk to learn how you can fix this problem with Dispel.
Virtual Tradeshow,  April 23, 2020:
Properly Protect Without Adding Login Lag
It usually takes 12 to 15 minutes to remotely connect to an industrial control system at utilities that have invested in their cybersecurity. That may seem insane, but it was the best option available until six years ago. Developments in cybersecurity, particularly the maturation of moving target defense networking since 2008, means industrial control systems can now be properly protected without adding layers of lag to the login process. Dispel is the leader in this field, getting operators, vendors, and systems integrators to industrial control systems at water utilities in under 30 seconds.  In this talk, we'll show you how.
VTScadaFest, March 5-6, 2020:
A New Defense Against Network Attack
Hackers spend months patiently mapping network connections and architecture looking for vulnerabilities. But what if that architecture was constantly changing? Moving Target Defense, by the US-based tech firm Dispel, thwarts attackers by doing just that. Check out Ian's presentation below:
Follow VTScada on LinkedIn for all Automation Village updates: