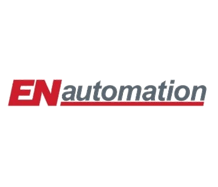 About EN Automation:
EN Automation is a trusted partner and provider of innovative and reliable automation solutions to customers in the utility, water, pipeline, food and beverage, manufacturing, and refining and chemical industries.
Ranked as one of the leading systems integrators in the United States, our team of over 150 automation professionals support a wide range of automation platforms. We provide the full spectrum of automation solutions including SCADA, PLC and HMI system design and software development, IT and network design, MES design and support, and electrical and instrumentation system design.
We carry the highest levels of certifications from many of the industry leading hardware and software providers. Our CSIA and ISO 9001:2015 certifications ensure our customers that our standards and processes meet rigorous industry requirements and that the solutions that we provide will meet or exceed their expectations.
EN Automation is a division of EN Engineering LLC, a full service engineering, consulting and environmental firm with over 1,800 employees in over 30 offices nationwide, serving utility, pipeline and industrial clients. https://www.enengineering.com/expertise/automation/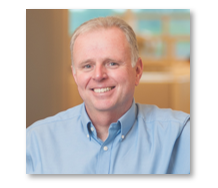 About Mark Adelmann – Director of Business Development:
Mark is Director of Business Development for EN Automation, a division of EN Engineering, and has been with the organization since 2004. He previously served as Vice President of the Electrical Design and the Automation business units at EN Engineering. Mark has over 38 years of automation experience in the pipeline, food and beverage and utility industries. He began his career at Natural Gas Pipeline Company of America and has also worked for Siemens Energy & Automation and Sebesta, Blomberg & Associates. He holds a degree in Computer Engineering from the University of Illinois.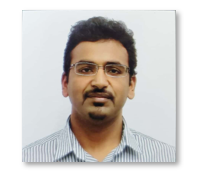 About Ramnath Sekar – Sr. Project Manager:
Mr. Sekar has extensive experience in process automation control system design, programming, testing, installation, maintenance, and project management. He is specialized in the petrochemical industry including chemical terminals, oil and gas terminals, pipelines, midstream, gas processing, solar power generation, vapor combustion systems, water and wastewater, bio fuel processing terminals, packaging, and assembly lines.
Events:
Breakout Sessions, May 7, 2020:
Case Study: VTScada Upgrade in Pasadena, Texas
EN Automation is in the final stages of completing the transition of all of the City of Pasadena, TX, remote fresh water storage, treatment and distribution, and wastewater facilities from a legacy SCADA platform to VTScada version 11.3. This presentation will discuss our implementation of standard VTScada features and functionality, as well as enhanced features, including Realm Area Filtering.  We will also discuss the integration of existing remote legacy control platforms into this new, fully redundant system and our implementation of our 'Virtual Commissioning' methodology.
Virtual Tradeshow, April 23, 2020:
Virtual Commissioning
EN Automation has developed a methodology to provide 'Virtual Commissioning' services for industrial control systems. This proven approach has resulted in significant cost savings, improved productivity and broader access to EN's technical/industry expertise for our clients. 'Virtual Commissioning' is a tool that our customers can implement to help mitigate travel and access restrictions resulting from the current COVID-19 outbreak.
Follow VTScada on LinkedIn for all Automation Village updates: