About Endress+Hauser: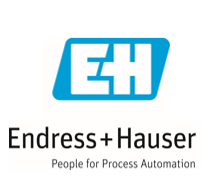 Endress+Hauser is a global leader in measurement instrumentation, services, and solutions for industrial process engineering. Endress+Hauser provides sensors, instruments, systems, and services for level, flow, pressure and temperature measurement as well as analytics and data acquisition. We work closely with the chemical, petrochemical, food and beverage, oil and gas, water and wastewater, power and energy, life science, primaries and metal, renewable energies, pulp and paper and shipbuilding industries. Endress+Hauser supports its customers in optimizing their processes in terms of reliability, safety, economic efficiency and environmental impact. https://www.endress.com/en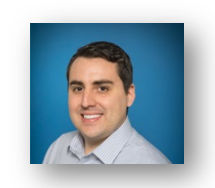 About Robert Villarreal, Midwest Environmental Industry Manager:
Robert Villarreal is the Environmental Industry Manager for Endress+Hauser covering the Midwest and specializing in online instrumentation and processes for municipal and industrial water and wastewater treatment. He is an Active Indiana WEF and AWWA YP member, and an instrumentation and controls specialist of seven years.
.
About Steven Miller, Flow Product Business Manager, Midwest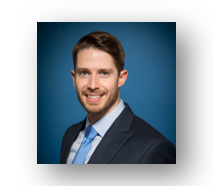 Located in Erie, PA, Steven has been with E+H for two years. He has worked in sales and product management focused on flow measurement for the past 10 years, after graduating from Penn State University with a degree in Electrical Engineering.


Events:
Virtual Tradeshow, March 26, 2020:
Introducing Cutting Edge Flowmeter and Transmitter Technologies
E+H unveil two new technologies: The Proline Promag W 0 x DN Full Bore Flowmeter: The first and only magnetic flowmeter for the water/wastewater industry combining no upstream or downstream straight run requirements with a full-bore design. The Liquiline Memosens Transmitter Platform: Advances in digital and contact-less online analytical sensor technology utilizing Memosens technology simplifies maintenance, increases sensor life, and reduces installation and commissioning costs.
Breakout Sessions, April 16, 2020:
A New Ultrasonic Flowmeter for Inline Gas Flow Measurement
There are a handful of options when considering flow meter technology for measuring gas, most of which work very well in clean and dry gas applications. Endress+Hauser have developed a new ultrasonic flowmeter for inline gas flow measurement. The Proline Prosonic Flow G 300/500 is ideal for reliable measurement of raw or process natural gas, wet gas or complex, changing gas mixtures.
Follow VTScada on LinkedIn for all Automation Village updates: