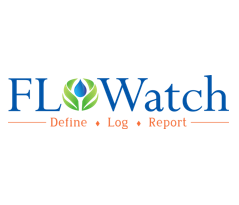 About FLOWatch:
FLOWatch offers a cloud-based operational data management software solution specifically targeted for water and wastewater treatment systems. FLOWatch has successfully implemented its software at several hundred systems of various sizes across the municipal, private, and industrial water and wastewater market. The FLOWatch platform allows operators to easily collect, manage and report operational and maintenance data for both compliance and plant oversight requirements from one centralized location which eliminates paper and Excel-based practices and process inefficiencies. The software was designed to ensure a higher end-user adoption rate using a simple mobile app (Android or Apple devices) or through a web browser to easily capture plant and field data. It also easily integrates with other instrumentation (i.e., SCADA, LIMS, AMI, etc.), allowing management to leverage existing instrumentation investments. The benefits of using this platform have been tangible, and customers have reported significant time and labor savings. https://www.flowatch.com/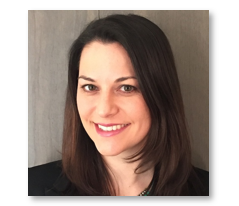 About Christelle Bruneau, Director of Sales & Client Services:
Christelle Bruneau brings over 19 years of water and wastewater experience in the municipal and industrial markets. She has a broad skillset in sales, business and corporate development, marketing, and project management within the industry. At FLOWatch, she is responsible for developing and managing client relationships and building key channel partnerships. She has worked at leading water companies including American Water, GE Water and Process Technologies, Natural Systems Utilities, and Malcolm Pirnie. Having several years of experience in managing enterprise software implementations and operational process improvement practices within the water and industrial space, she has a proven ability to work with operators, managers, and the corporate community. She has also successfully managed and overseen projects that involved municipal and industrial water and wastewater DBO and O&M service contracts. She has BS and MS degrees in Environmental Engineering and Engineering Management from Cornell University.
Events:
Breakout Session, June 18, 2020:
Deeper Dive Into: Embracing Modern Data Management Software
Virtual Tradeshow, June 11, 2020:
Embracing Modern Data Management Software for Water and Wastewater Systems
Learn how water and wastewater operators and managers can adopt a cloud-based software solution to consolidate water quality and maintenance data from fragmented sources at the plant to easily generate compliance and management reports with the click of a button.  FLOWatch will share the business and technical benefits to adopting this data management technology.
Follow VTScada on LinkedIn for all Automation Village updates: