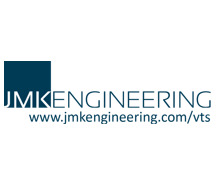 About JMK Engineering Inc:
JMK Engineering Inc. brings uncommon value and personal-touch design expertise to your capital budget projects. We're your trusted execution partner from concept to completion. Founded by Jeff MacKinnon, P.Eng, PE, JMK Engineering is an electrical engineering company headquartered in Halifax, Nova Scotia. By applying our experience in electrical engineering and our professional partnerships to your project or business, we help developers, project managers, and engineering firms:
complete successful projects
improve operations
meet current safety regulations
JMK Engineering provides developers, project managers, and industrial companies the most efficient, effective, and affordable electrical engineering consulting services available. https://jmkengineering.com/vts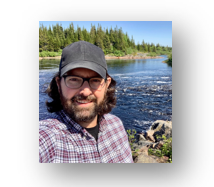 About Jeff MacKinnon, President:
Jeff is an electrical engineer specializing in industrial power systems and controls at hydrogenation plants, and large institutions. Jeff works with owners, project managers, and engineers to find and fill in any gaps between scope and design to ensure overall project success.

Jeff has worked with a variety of clients, using their own design and project management processes to assist with internal project tracking. He has also helped JMK Engineering develop their own project design and tracking process for clients that don't have their own to rely on.

With Jeff's varied experience in initial conception, design, construction/implementation and commissioning, he loves being involved in the project process as early as possible so he can see potential challenges early in the process – when they can be accounted for and mitigated at a point when costs are lowest.

Jeff MacKinnon, P.Eng. PE, is from Nova Scotia, Canada and has worked on projects all over North and South America.
Past Events:
Breakout Sessions, April 16, 2020:
Centrally Monitoring Utility Protection and Control Systems
The need today is for a utility protection and control system that is monitored and controlled from a central location. The merging of old and new assets, operational technology and information technology, managers and operators. The overlapping responsibilities and needs of various groups within a utility creates a number of conflicting design challenges.  My presentation today will outline one way that various levels of protection/controls can be systemized into discrete designs and then interact in a predictable manner with each other. This scheme is product agnostic, but the examples in this presentation will use SEL and VTScada products as the demonstration.
Follow VTScada on LinkedIn for all Automation Village updates: