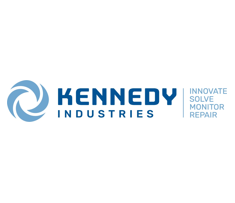 About Kennedy Industries:
Kennedy Industries is Michigan's leading pump, valve, control, and specialty products representative. Our sales engineers, account managers, customer service specialists, and project coordinators ensure the best customer service in the market. From the smallest application to the largest, Kennedy provides excellence in new equipment sales, pump repair, field service and controls for many industries. We strive to meet or exceed our customers' expectations on every project. We are here to serve our customers competently, efficiently, and knowledgeably. Kennedy Industries is only as good as the people we employ. We are proud to have employees with decades of experience, which in turn helps us to provide the best service to our customers. https://www.kennedyind.com/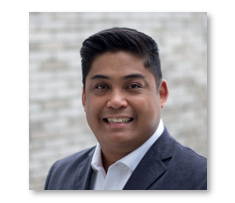 About Ben Manlongat, VP, CTO :
Ben Manlongat is the VP, CTO, for KISM LLC (by Kennedy Industries). Ben brings with him 15+ years of controls and SCADA experience helping municipalities automate their water/wastewater systems. Ben's biggest accomplishment is completing the design, build, and programming of the KISM primary and secondary datacenters which provide managed SCADA service to over 50+ municipalities and 500+ sites across Michigan. Ben completed his Bachelors' in electrical engineering from Kettering University, his Executive MBA from the University of Michigan Ross School of Business, and is on track to start his Masters of Science in Data Analytics at Georgia Tech this fall.
Events:
Breakout Sessions, May 21, 2020:
A Deeper Dive into MDOT
Virtual Tradeshow, May 14, 2020:
Kennedy Industries and VTScada Helps Keep Michigan Highways Safe
The Michigan Department of Transportation trusts Kennedy Industries and VTScada to help keep Michigan highways safe!  For 10 years, MDOT has been leveraging many of VTScada's unique features and continues adding stations to the system year-over-year.  Just recently, they completed a $5M project to add VTScada monitoring to 98 storm water stations.  Join us to learn how VTScada became a critical part of their operations team and also learn how to develop a sales strategy to approach your local DOT.  Here's a sneak peak into the underground world of MDOT: https://www.wxyz.com/news/take-a-look-into-the-underground-world-of-mdot.  Reach out to Ben Manlongat (248.770.0784) to discuss how we can collaborate to help your local highways stay safe!
Check out these Kennedy Industries profiles:
Follow VTScada on LinkedIn for all Automation Village updates: