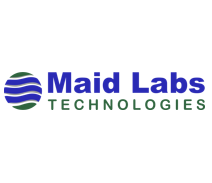 About Maid Labs Technologies:
Maid Labs Technologies was created in 2002 to add electrical diagnostics to lift station volumetric flow. First to calculate and use energy efficiency to evaluate pumps. Made first and only existing real-time volumetric flow meter. First to integrate specific lift station analytics in a portable diagnostic instrument. http://www.maidlabs.com/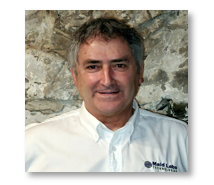 About Benoit Beaudoin – Founder and President:
Benoit Beaudoin, Founder and President of Maid Labs Technologies. Started to work on volumetric flow for lift stations back in 1986 and never stopped since then, even after Teledyne Isco acquired his technology in 1995. He presented his first of 7 published patents in 1989 and a few more are pending. First to discover that 1/3 of lift stations had intermittent abnormal behaviors affecting, among other things, flow calculation.
Events:
Breakout Sessions, May 7, 2020: Using a Diagnostic Volumetric Flowmeter Gets Results
Unexpected defective equipment and recurring expenses liked planned maintenance and electricity are greatly affecting the operating cost of a wastewater collection system. Being able to reduce the urgency caused by defective equipment through early detection of degenerating conditions greatly helps. Being able to reduce pump run times by 20% to 30% through a flow-based operating system affecting the levels of operation, decrease electrical bills, maintenance and wear by the same while increasing the safety within the lift station. All this will be explained in Maid Labs' Breakout Session. – REGISTER
Virtual Tradeshow, April 23, 2020:   Increase Energy Efficiency, Keep the Pumping Equipment
Wouldn't it be nice to reduce the electric bill, maintenance costs, and equipment wear of the wastewater collection system by 20% or more using the existing pumping equipment? This presentation explains how it works and how to calculate the potential savings of this technology. – WATCH
Follow VTScada on LinkedIn for all Automation Village updates: