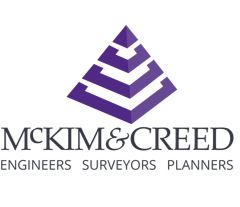 About McKim & Creed:
McKim & Creed is a company of people helping people. Our employee-owned firm has more than 500 staff members in offices throughout the U.S., including North Carolina, South Carolina, Florida, Virginia, Georgia, Texas, and Pennsylvania. We specialize in mechanical, electrical, plumbing, civil and structural engineering; industrial design-build services; landscape architecture; airborne and mobile LiDAR/scanning; unmanned aerial systems; subsurface utility engineering; and hydrographic and conventional surveying services for the energy, transportation, federal, land development, water and building markets.
http://www.mckimcreed.com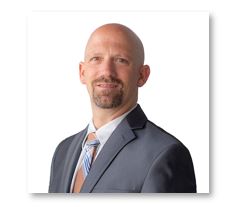 About Eric Brown – Senior Technical Specialist:
Eric Brown has been with McKim & Creed for 20 years and has over 20 years experience using VTScada. He is a graduate of the University of South Florida with a Bachelor's Degree in Electrical Engineering.
.
VTScada Innovation Awards
Honorable Mention 2023:
Eric Brown with McKim & Creed found that the typical fingerprint scanners used with the Microsoft OS would not work and had to come up with a way that would work with VTScada. Since VTScada uses prox cards, he developed the fingerprint module to adapt to that method using an Arduino, fingerprint scanner module and various tools.
Honorable Mention 2022:
In 2020, McKim & Creed developed a SCADA Master Plan for Charlotte County, Florida for their water and wastewater facilities. Their engineers chose VTScada software to address the county's complex needs. The project migrated historical data and developed ISA 101 compliant screens using high-performance graphics. The team also developed an OEM layer to ensure standardization across all plants.
Events:
Season 2, Episode 9: September 23, 2021:
Automation Tips & Tricks:
Setting Defaults Parameter values for Widgets using the PickValid function
Episode: The Automation Village – Season 2 Episode 9 (vtscada.com)
VTScadaFest 2018
Cloud Hosted Stormwater Solution
A case study by Mike Stoup of McKim & Creed describing the hosted monitoring and control system that they developed for Virginia Beach Public Works.
Check out these other McKim & Creed news items and profiles: