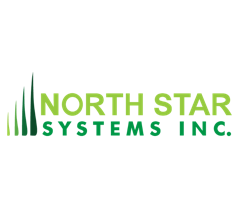 About North Star:
Established in 2015, North Star Systems Inc (NSS) is a technology company with headquarters in Saskatoon, Saskatchewan, Canada and conducts business globally. NSS develops, manufactures, licenses, supports and sells hardware and cloud-based collaboration software for Industrial Internet of Things (IIoT).
North Star Systems Inc. developed and coined the "Six IIoT Concept" which includes Sensors, Hardware, Firmware, Cloud Server, Software and Network.
NSS hardware offering includes TATTLETM devices and sensors.   NSS software is accessible through online web portal and mobile applications.  Together the complete solution of hardware and software combined, is known as TATTLE SYSTEMS™.  https://northstarsystems.ca/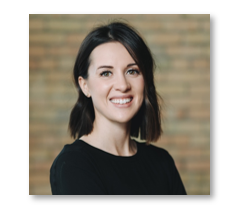 About Brittany Evans – Client Relations Director:
Brittany holds a Bachelor of Science in Agribusiness. She has worked in the agriculture industry for 10 years and her previous work experience includes seed and chemical sales as well as seed and chemical distribution.
As Client Relations Director, she enjoys working with North Star Systems' clients to understand their business and how North Star Systems' technology can help add value and enable them to be more efficient. Brittany enjoys sharing her knowledge and experience with the Tattle Systems product offering and working alongside clients to implement innovative solutions in a way that works best for them. The tech industry is very fast paced and constantly evolving. It is exciting for her to work in an area where anything is possible and have an opportunity to be a part of new and exciting things every day.
Brittany enjoys spending time with family and friends, especially at the lake in the summer months. She is also working to improve her golf game. In the winter she enjoys travelling to the mountains and skiing.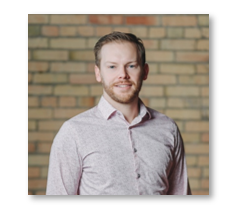 About Arthur Cradock – Director, Manufacturing Engineering and Production:
Arthur has worked in multiple industries and gained a diverse background that covers mechanical design and fabrication, electronics manufacturing, maintenance and asset management, and reliability engineering. Arthur holds a Bachelor of Science in Engineering, University of Saskatchewan; Professional Engineer (APEGS) and Maintenance Management Professional (PEMAC). He is well versed in the broad data and analytics required for large scale asset management and has extensive experience implementing lean principles for workflow and process optimization.
The tech industry is an exciting and faced paced environment to work in. As a mechanical engineer Arthur finds it energizing to be involved at the ground level of new developments where he can provide ideas and insight to reach and exceed North Star Systems client's needs. He really enjoys the dual aspect of his role supporting the optimization of new and existing products as well as organizing the production of North Star Systems hardware.
Arthur likes to be active outdoors, build and create, and organize community events.
Arthur says: "The North Star Systems team is an energetic and driven team. We have a strong team dynamic that is sure to lead to many breakthroughs in new technology in our current industry and beyond."
Events:
Introduction to TATTLE SYSTEMSTM – January 21, 2021
TATTLE SYSTEMSTM is a real-time, controlled, remote monitoring and data solution for Agriculture, Energy and Water and Wastewater markets. It works as a complete and closed system, connecting the device to the user through any smartphone, web app, or tablet, anytime, anywhere. 
TATTLE SYSTEMS TM provides clients with asset tracking, tank monitoring, logistic management, inventory solutions and equipment security for multiple assets and applications all on one platform. Client's operations benefit from increased profitability, efficiencies, sustainability and compliance while optimizing asset management, inventory levels, client experience and employee productivity. (www.Tattle.Systems)
Follow VTScada on LinkedIn for all Automation Village updates: