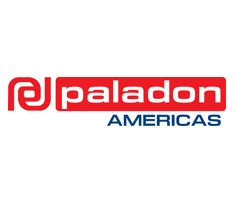 About Paladon Americas:
Paladon Americas, the newest member of the Paladon Systems family, builds actuators and control systems in Houston, TX. Paladon Americas manufactures various types of actuators including scotch yoke, linear, rack and pinion, electric, hydraulic, electro-hydraulic, air over hydraulic, gas over oil and direct gas actuators and associated control systems covering the Western Hemisphere.
Paladon Systems was founded in 1981 in Brixworth, Northampton, UK. Paladon began manufacturing actuators in 1999 and has manufacturing facilities in Italy, UK, and the United States, and is approved by many global oil and gas producers and EPC contractors worldwide. http://www.paladonamericas.com/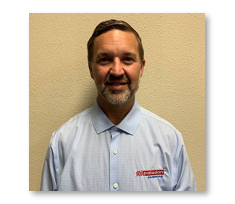 About Brian Crook, Director of Sales & Operations
Some people take the easy road, that's not my style. The true reward in life is working hard for something you believe in, being rewarded by watching your efforts grow. I've challenged myself at every level to be the best I can be; when I reach that goal I raise the bar. As a leader, I challenge my people, but I also support them. Average is what's expected, outstanding is what I strive for. I've spent my career serving the customer, showing respect for others and being the person people can lean on to solve problems.

In my new role, I look forward to growing the Paladon Americas brand. I believe in the product and its purpose. I believe Paladon Americas can be the niche actuator manufacturer that vendors, distributors and end users can count on. Under my leadership, we will be responsive, competitive, and we will serve the customer. I've had the pleasure of working with some of the best minds in the oil/gas business. We have trust, mutual respect, and I hope to build on those relationships.

As I switch from being the distributor to being the manufacturer, I will never lose focus on what it means to support distribution. I've learned what a good manufacturer is, and how they support distribution. Many manufacturers have lost sight on service; Paladon Americas will always keep service as the foundation of everything we do.
Events:
Breakout Sessions, May 21, 2020:
EHYS-Series Electro-hydraulic Actuator and Control System
Virtual Tradeshow, May 14, 2020:
EHYS-Series Electro-hydraulic Actuator and Control System
Presenting our EHYS-Series electro-hydraulic actuator and control system. 100% assembled in the United States, domestically sourced US content. It's the only unit of its kind with onboard logic controller, scalability and integrated pipeline monitoring system.
Follow VTScada on LinkedIn for all Automation Village updates: