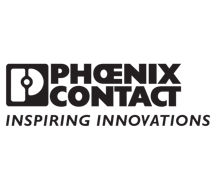 About Phoenix Contact USA:
Phoenix Contact develops and manufactures industrial electrical and electronic technology products that power, protect, connect, and automate systems and equipment. Our products are used in many industries, including automotive, water/wastewater, machine building, power generation, oil/gas, and many others. https://www.phoenixcontact.com/
About Don Dickinson – Sr Business Development Mgr, Water Sector: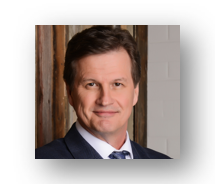 Don Dickinson has more than 30 years of sales, marketing, and product application experience in industrial automation and controls , involving a wide range of products and technologies in various industry segments. In his current role, Don is the Senior Business Development Manager for the Water Sector, Phoenix Contact USA.
Don is a member of ISA, and serves as the Director for the ISA Water & Wastewater Industries Division.
He is an active member of the AWWA Water Utility Technology & Automation Committee, and the WEF Intelligent Water Technology Committee.
Don was a member of the Project Advisory Committee for the update and revision to the AWWA Cybersecurity Guidance & Use-Case Tool for the Water Sector.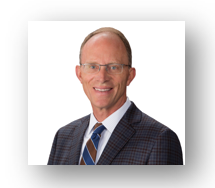 About Dave Eifert – Sr Industry Manager for Water Resources Management:
Dave Eifert is the Industry Manager for Water Resources Management at Phoenix Contact where he has held various roles in management, marketing, sales and technology. He lives right beside 5% of the worlds fresh surface water, in Cleveland OH. Prior to working at Phoenix Contact, Dave worked with Johnson Controls and Eaton Corporation, after having graduated from Clarkson University with a BS in Interdisciplinary Engineering and Management.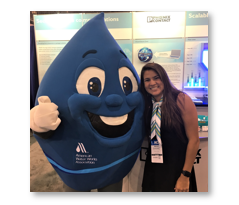 About Mariam Coladonato – Lead Product Marketing Specialist, Networking & Security
Mariam Coladonato has over eight years of experience in the security field with a dedicated focus in Operational Technology (OT), networking, and security. She is responsible for creating security awareness within the critical infrastructure sectors, and collaborates with customers to secure their industrial communications. Additionally, Mariam provides technical support to Phoenix Contact field sales personnel and engineers to ensure customers' expectations and needs are consistently met.
Events:
Breakout Sessions, June 18, 2020:
Deeper Dive Into: Secure, Remote Communications for Water / Wastewater Systems
Virtual Tradeshow, June 11, 2020:
Secure, Remote Communications for Water / Wastewater Systems
Secure communications with remote assets are essential for maintaining situational awareness, and for remote support and maintenance.  This segment will provide an overview of best practices for establishing secure, remote communications in water and wastewater systems.
Breakout Sessions, April 16, 2020:
Advanced Pump Controls with the PLCnext Pump Controller
Imagine a feature-rich, quadplex pump controller built on an IIoT-Ready, open architecture platform; a controller that requires no programming, but could be customized to fit your specific needs. No need to imagine such a controller because the future is now. Introducing the PLCnext Pump Controller from Phoenix Contact. Find out more in the Advanced Pump Controls breakout session.
Virtual Tradeshow, March 26, 2020: 
Resilience is Key
The key word in the water sector today is resilience. Reliable control systems are the foundation of resilient infrastructure, and reliable power is the foundation of reliable control systems. Join Don as he discusses the elements of reliable power that ensure the availability and reliability of critical control systems.
Follow VTScada on LinkedIn for all Automation Village updates: