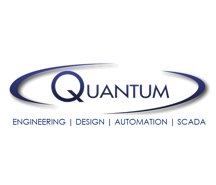 About Quantum Integrated Solutions:
Quantum is a professional engineering and systems integration firm located in Arizona with successfully completed projects throughout the United States. Since our inception in 2001, Quantum continues to provide specialized ICS design, consulting and system integration services for water and wastewater, mining, semiconductor, oil and gas, food and beverage and sortation. Our client-centric approach ensures that Quantum guides ICS owners toward the best solution for their needs and requirements. https://www.quantumengr.com/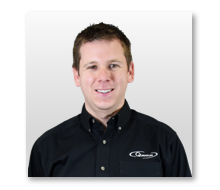 About Mark Reski – VP of Engineering:
Mr. Reski's primary focus is to provide consulting and engineering services along with supporting complex and high availability DCS/SCADA systems. Mark is responsible for engineering staff, technical oversight and quality assurance. He oversees the design of electrical schematics, one-lines, network drawings, specifications and control narratives for ICS. His active projects have him overseeing the Phoenix Sky Harbor Airport Sky Train SCADA development, as well as replacement of 10 legacy PLCs at a large hydro dam. He regularly volunteers to sit on the City of Phoenix Water Services selection committees for reviewing statement of qualification responses. His process control system background includes water/wastewater, semiconductor and general manufacturing.
About Tyler Davis – Network and Process Technician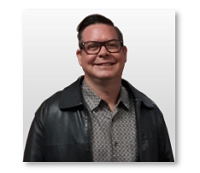 Tyler Davis has over 20 years of hands on experience in the diagnosis and repair of mechanical, electrical, networks and control systems. His skills in network topologies, management, programmability and security have been validated by Cisco, CompTIA and Palo Alto networks. Tyler has been involved in the system design and connectivity of low, medium and high temperature refrigeration systems for the largest school system in Arizona over the past 10 years. Tyler's current projects include the redesign of existing municipal water and wastewater control networks to include remote access and reliability over a variety of mediums. His other skills include command line scripting, OS installation, virtualization, firewall configuration, security policy review and implementation.
Events:
Breakout Sessions, May 7, 2020:
Network Connectivity Concerns for Geographically Challenged Systems
Recently, Quantum discussed how traditional industrial control systems have always been geared around the factory floor where the entire ICS resides in one large factory. Unfortunately, the factory floor ICS designs and recommendations can plague geographically challenged systems. During this breakout session, we will review items discussed during the Automation Village Tradeshow, but with a deeper emphasis on network improvements for geographically challenged systems. This breakout session is ideal for water/wastewater, oil/gas and mining ICS owners.
Virtual Tradeshow, April 23, 2020:
Network Connectivity Concerns in Geographically Challenged Systems
Traditionally industrial control systems have always been geared around the factory floor where the entire ICS resides in one, or several, closely located buildings. Unfortunately, the geographical separation of water/wastewater, oil/gas and mining infrastructures do not fit the same parameters. To ensure a geographically challenged system operates efficiently, there are some best practices considerations and additional required engineering necessary prior to purchasing and installing equipment.
Follow VTScada on LinkedIn for all Automation Village updates: