About SignalFire Telemetry, Inc.: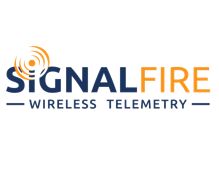 The SignalFire wireless platform is offered with 900Mhz or with LTE-M1 for flexibility and cost effectiveness. The architecture provides for long-range wireless networks designed for remote monitoring and control in challenging outdoor environments. The nodes are integrated with a variety of sensors to work with level, pressure, temperature and flow meters, as well as offering critical asset control of valves, pumps, fans, heaters and an array of other devices.
The SignalFire wireless system has been deployed in thousands of installations in oil and gas fields and pipelines, petrochemical processing plants, crop and irrigation monitoring systems, transportation monitoring systems, and municipal infrastructure monitoring and control systems, as well as a variety of other applications.
Our nodes can provide both communications and power to your sensors, making your application truly wireless. A wide range of sensor types are compatible, including 4-20 mA, 1.5V, Modbus, Hart, Digital I/O and other analog and digital interfaces. https://signal-fire.com/
Personal Bio for Kevin Smith, SE Regional Sales Manager: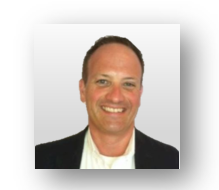 Graduated from the University of New Orleans with a Bachelor of Science degree in Electrical Engineering
25+ years of process automation experience ranging from PLC, DCS and HMI systems to various instrumentation and power products
Many years of experience designing, implementing, configuring and selling wireless short- and long-range solutions
Southeastern Regional Sales Manager for United States, Caribbean, and Mexico assisting with providing 900MHz and cellular wireless solutions within multiple markets such as oil and gas, chemical, water/wastewater, power, pulp and paper, manufacturing and agriculture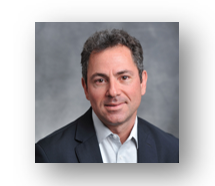 Personal Bio for Sandro Esposito, VP Sales & Marketing
Sandro Esposito serves as Vice President of Sales & Marketing for SignalFire Telemetry Inc, with responsibilities for managing the portfolio and commercialization of the company's wireless telemetry solutions. In addition to possessing more than 24 years of experience in the process control and automation industry, he holds six patents and has published 12 papers related to industrial controls and smart technologies. A graduate of College Ahuntsic in Montreal, he holds a Bachelors degree in electrical and instrumentation engineering and is actively involved in the International Society of Automation.
Events:
Virtual Tradeshow, March 26, 2020:
A Flexible and Cost-Effective Wireless SCADA Platform
SignalFire is excited to be a part of this virtual learning experience to share the latest information on our brand new cellular-based Sensor to Cloud RANGER product. It is an Internet of Things (IoT) cellular transmitter using the latest LTE CAT M1 technology which is fully integrated with cloud monitoring and alarming services.
Breakout Sessions, April 16, 2020:
Using MQTT to Bring Sensor Data Into a Cloud Application
Deploying measurements from sensors directly to the cloud can now be done easily and cost effectively with the emergence of cellular standards like LTE CAT 1 and NB-IOT and communication standards like MQTT/SparkplugB.   This presentation and live demonstration will cover the basics of LTE CAT 1 combined with cloud connectivity using MQTT type protocol.
Follow VTScada on LinkedIn for all Automation Village updates: