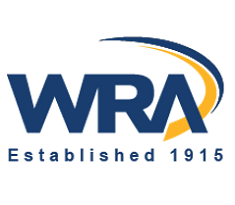 About Whitman, Requardt & Associates:
Whitman, Requardt and Associates, LLP (WRA), is a nationally-recognized engineering, architectural, construction management and environmental firm founded in 1915.  Our main office is located in Baltimore, Maryland, with offices located in 11 states and the District of Columbia.  Our firm services a wide variety of clients in multi-discipline engineering projects, including SCADA, instrumentation and controls planning, engineering and programming. https://wrallp.com/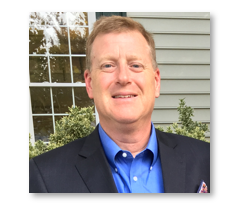 About Padraic Gray, Vice President, SCADA/Instrumentation and Controls:
Padraic Gray has a wide range of experience in SCADA, instrumentation and control design, construction and integration for water and wastewater facilities.  His professional design experience includes SCADA master planning, conceptual designs, engineering plans and specifications, construction management and operations assistance.  Mr. Gray has also been involved with all aspects of the programming, integration and construction of water and wastewater instrumentation and control and SCADA projects throughout his 27 years of experience. Padraic is a proud veteran of the United States Air Force and enjoys spending time with his family, motorcycling and anything in the great outdoors.
Events:
Virtual Tradeshow: August 20, 2020:
Case Study: Anne Arundel County, Maryland
WRA worked with the Department of Public Works in Anne Arundel County, Maryland, to complete a design for the upgrade of an outdated, 20-year old county-wide SCADA system for their water treatment, distribution and wastewater facilities.  The project required an upgrade to the facilities control rooms, new control system hardware and a revised SCADA system architecture including multiple servers, network upgrades, redundant communications and a new HMI software package.  WRA's approach for the software portion of the project was to evaluate different HMI software packages typically used in the water and wastewater industry to select the package that would best meet the specific needs for the County's system.  WRA worked with the County's project stakeholders to identify the different needs of multiple SCADA system user groups and prioritize these requirements in order of importance.  WRA then worked with representatives of the different vendors to determine how closely or efficiently they met the requirements to develop a weighted score for an objective selection.
Follow VTScada on LinkedIn for all Automation Village updates: