Senior Manager Global Partnerships –
As another year of unprecedented growth for VTScada software draws to a close, we are pleased to announce the addition of Peter Diffley to the Trihedral Sales and Marketing team. He will be managing market development for the company based out of Charlotte, North Carolina.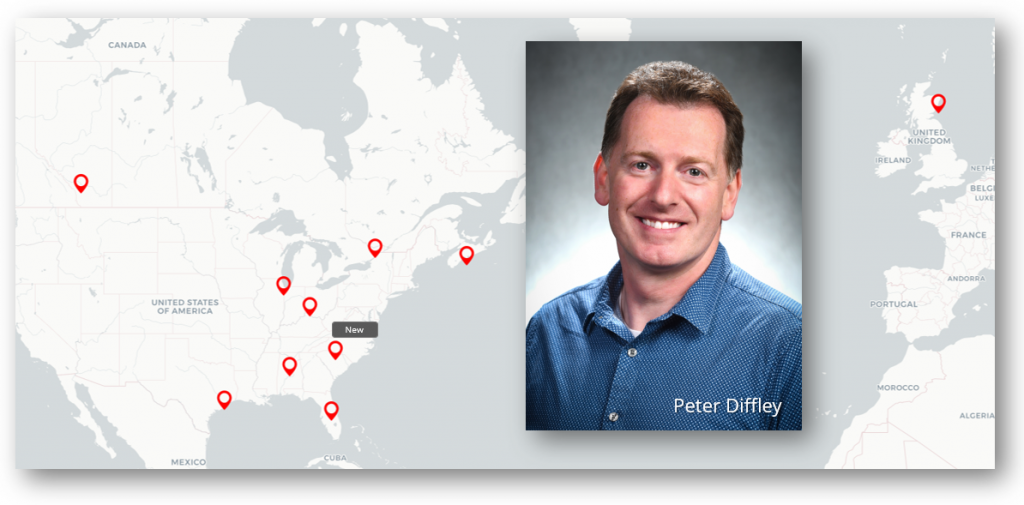 Many will know Peter from his previous position as Director of Systems Engineering Solutions for Xylem in the US and his work at Multitrode in Ireland and the UK. During this time, he worked closely with Trihedral as we developed a direct VTScada interface, and screen templates, for the MultiSmart Intelligent Pump Station Manager as well as other VTScada applications, projects and training. He has a strong background in system integration, having run a number of such businesses that covered the water, power, food/beverage, and pharmaceutical industries.
"Besides his understanding of VTScada, Peter brings with him a wealth of experience in engineering, sales, management and marketing; all skills we plan to put to good use," says Trihedral Vice President Barry Baker.
This comes just months after the addition of a sales office in Dayton, Ohio; bringing the total to ten offices worldwide. Peter can be reached now at his office in Charlotte.
(704) 288-8733
peter.diffley@trihedral.com