Remote Interactive Training
February 12-15, 2024

Course Overview:
Developers who have already built basic applications will learn about the advanced configuration features of VTScada monitoring and control software. You will learn about control via application properties, the use of expressions to enhance tags and widgets, how to create your own complex tags and widgets, and to create parameterized pages that can be reused. Advanced security configuration and tag and alarm filtering techniques will be shown allowing you extensive control over access to your application. Several methods of creating reports are discussed in detail and you will learn about creating OEM layers to distribute your custom VTScada tools or applications. This course includes an overview of the various utility applications that come with VTScada and a brief introduction to the VTScada scripting language. It is assumed that participants know the basic features of VTScada as covered in the Operation and Configuration course.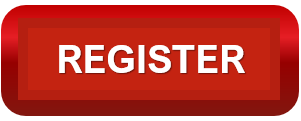 LEVEL 2 – Advanced Configuration
Experienced VTScada developers will learn advanced configuration techniques that allow them to go beyond the standard tools for building their applications. Knowledge of the topics covered in the Operation and Configuration course is recommended for anyone considering this advanced course.
Time: 9:00am to 4:00pm
Location: Online
More Information: Email marketing.support@trihedral.com or call 800-463-2783