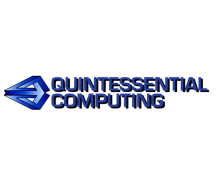 About Quintessential Computing Services Inc.:
QCSI () is a privately held Alberta Corporation formed in 2000, which provides software development, consulting, design, integration, project management, commissioning and support services to our clients with automation systems in a variety of industries. QCSI has actively been in the SCADA and related business for 20 years and has been involved in many small and large projects ranging from a few weeks to multiple years in duration. Our staff have a broad and deep experience with real-time applications, historical databases, operating systems, SCADA and related application software, virtualization technology and hardware. https://www.quintessentialcomputing.com/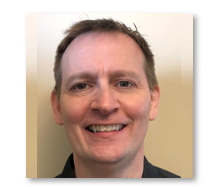 About Ian Clark – Owner and Partner:
Since joining Quintessential as one of the original founders, Ian has been involved in many major software development projects ranging from 6 months to 2 years in duration.
A skilled business analyst and software architect, Ian possesses a deeply rooted knowledge of relational database schema design, process modeling, and user interfaces. Ian is especially talented at finding surprisingly elegant solutions to complex problems.
At Quintessential, he has been responsible for a number of development efforts including Quantum EFM, complex visualization applications for SCADA systems, and development and support of Lab Information Management Systems.
Events:
Breakout Sessions, May 7, 2020: Quintessential's Quantum EFM Improves the Quality of Your Measurement Data
This breakout session will cover collection, validation (concerns, conflicts, missing data), editing, auditing and reporting of measurement data to downstream accounting systems. – REGISTER
Virtual Tradeshow, April 23, 2020:   Quantum EFM: Major Step to Accurate and Auditable Measurement
Quantum EFM is a major step to accurate and auditable measurement. Incorrect or missing data can be very expensive and very emotional. Having accurate flow data prior to inserting it into the production accounting system is essential. Correcting it in the accounting system is very time consuming and very tough to audit. Quantum EFM is an intuitive, D17 / PNG017 compliant, data validation software product that is able to flag suspect, uncorrected data and provides a user friendly interface for correcting it. – WATCH
Follow VTScada on LinkedIn for all Automation Village updates: