About Sensus – A Xylem Brand: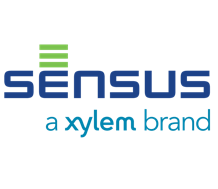 Sensus helps a wide range of public service providers—from utilities to cities to industrial complexes and campuses—do more with their infrastructure to improve quality of life in their communities. We enable our customers to reach farther through the application of technology and data-driven insights that deliver efficiency and responsiveness. We partner with them to anticipate and respond to evolving business needs with innovation in sensing and communications technologies, data analytics and services. Learn more at sensus.com and follow @SensusGlobal on Facebook, LinkedIn, Twitter and Instagram. https://sensus.com/
About Travis Smith – Sr. Director of Water Marketing: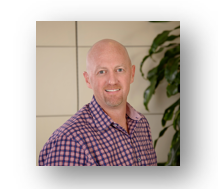 Travis Smith is Sr. Director of Water Marketing for Sensus (parent company Xylem). He is responsible for the overall water utility strategy, customer solutions and value propositions. Travis has over 20 years of experience in the water industry including water and wastewater treatment, and distribution management, process and design. He is a trustee of the AWWA Distribution and Plant Operations Division and an active member of the North American Water Loss, Customer Metering Practices, Apparent Losses, and meter standard committees. He is a contributing author to several AWWA manuals of practices and a featured speaker at the AWWA annual conference, International Water Loss Conference, Smart Water Summit, North America Water Loss Conference, and the Water Infrastructure Conference. Travis holds an engineering degree from North Carolina State University.
Events
Virtual Tradeshow: September 17, 2020
AWWA Virtual Summit and WEFTEC Connect Preview
Tune in to hear about the exciting things happening at the Xylem booth!
Breakout Sessions, April 16, 2020:
The Water Utility of the Future
Challenges, Data Collection, Integration, Monitoring, Analytics, Control, and Possibilities.
Virtual Tradeshow, March 26, 2020:
Is Your Data Worth the Cost of Obtaining It?
Data is rapidly becoming one of the world's most coveted commodities. Often, we do not consider the cost of obtaining the data vs the value. This is particularly important in the case of data obtained from battery driven devices. This presentation reviews some of the implications of data usage vs the lifecycle costs for field deployed battery powered devices.
Check out these Xylem news items and profiles: