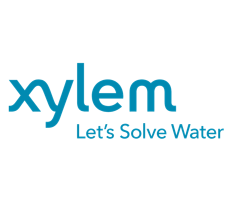 About Xylem:
Xylem (XYL) is a leading global water technology company committed to developing innovative technology solutions to the world's water challenges. The Company's products and services move, treat, analyze, monitor and return water to the environment in public utility, industrial, residential and commercial building services settings. Xylem also provides a leading portfolio of smart metering, network technologies and advanced infrastructure analytics solutions for water, electric, and gas utilities. The Company's more than 16,000 employees bring broad applications expertise with a strong focus on identifying comprehensive, sustainable solutions. Headquartered in Rye Brook, New York, with 2019 revenue of $5.25 billion, Xylem does business in more than 150 countries through a number of market-leading product brands. For more information, please visit us at www.xylem.com.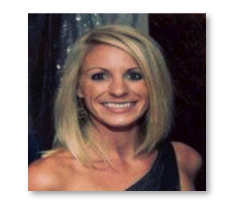 About Jamie Saxe, Senior Director Xylem Watermark and Corporate Social Responsibility:
Jamie Saxe, Senior Director Xylem Watermark and Corporate Social Responsibility, is responsible for expanding Xylem Watermark globally, Xylem's corporate citizenship program, by increasing global employee engagement and program growth to engage key customers, suppliers, and business partners. She is currently leading all program philanthropy, in communities, for COVID-19 globally. In 2018, Jamie led a strategic rollout of Xylem's humanitarian global disaster response team, while building awareness of disaster response capabilities and solutions. Jamie led the team in eight disaster response deployments in 2018 and 10 in 2019. She has also participated in leading development of a new commercial strategy for the bottom of the economic base of the pyramid that will serve populations and markets most vulnerable to water insecurity globally. Jamie manages the NYCFC strategic marketing partnership, also owned by City Football.
Prior to Xylem, Jamie worked in the water technology Infrastructure space focused on commercial sales and marketing with companies including GA Fleet Associates, SJE-Rhombus, and MultiTrode (now owned by Xylem). While at GA Fleet, Jamie led the Hurricane Sandy response efforts from planning to execution and deployment to provide assistance to those who needed critical water-related assistance rapidly in greater New York City.
Jamie serves as past chair on the board of directors for the New York Water Environment Association, and has a BA in Kinesiology from University of Kentucky while maintaining a scholarship position on the swim team.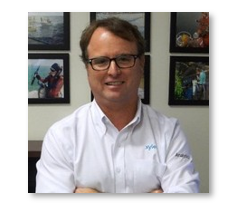 About Kevin Simpson, Director, Systems Engineering Team
Kevin Simpson serves on Xylem's Advanced Technology and Innovation Team as Director of System Engineering. He is a graduate of North Carolina State University and has over 25 years of application experience designing and deploying outdoor monitoring instrumentation. Kevin is passionate about creating holistic solutions for the outdoor monitoring industry, and other water related technology across all of Xylem.
Events:
Breakout Session, June 18, 2020:
Deeper Dive Into: Effective Monitoring Site Selection using Survey Vehicles
Virtual Tradeshow, June 11, 2020:
Effective Monitoring Site Selection using Survey Vehicles
We will cover precisely how to improve the success of your deployed remote monitoring systems using vehicle surveys. These vehicle missions will allow for efficient characterization of your watershed in common cases where comprehensive baseline data is not available. They can also be performed over seasonal variances and after significant storm events to further optimize monitoring site locations.
Virtual Tradeshow, May 14, 2020:
Bringing Commercial Experience and Philanthropic Experience Together
Jamie's career has directly focused on some of the largest critical infrastructural projects in North America, requiring significant automation technology, ranging from airports to large water/wastewater utilities. During this portion of the tradeshow, Jamie will discuss how her commercial experience and her philanthropic work with Xylem impacts the lives of communities around the world.
Check out these Xylem news items and profiles: