Bronze – Software Category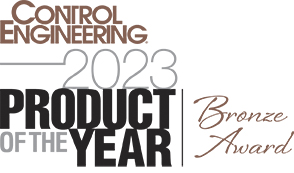 We are excited to announce VTScada has won Bronze in the Software Category for Control Engineering 2023 Product of the Year! We are grateful for all the support our users have shown us over the last 36 years and we appreciate all your votes!
Mission Critical Features for Systems of Any Size
While VTScada was designed to run the largest systems in the world, it makes mission critical strategies practical for even the smallest applications. Version 12.1 continues to provide powerful new tools to help you seamlessly grow your systems while prioritizing process uptime.
IEC-62443-4-1 Certification – VTScada's Development Environment is now certified to be in compliance with IEC 62443 Security For Industrial Automation And Control Systems – Part 4-1: Secure Product Development Lifecycle Requirements. This standard defines secure development life cycle (SDL) requirements for products used in industrial automation and control systems. This includes security requirement definitions, secure design, secure implementation (including coding guidelines), verification and validation, defect management, patch management, and product end-of-life. These processes are applied to all development and maintenance phases of VTScada.