Once again, Bryan Sinkler has been recognized for his work within the water and wastewater community; this time by the International Society of Automation (ISA).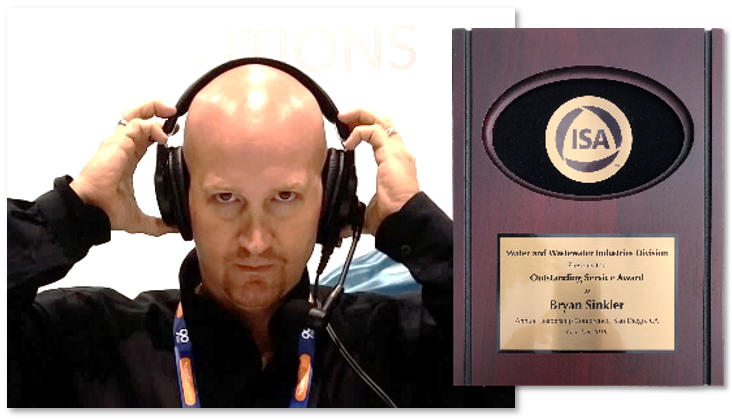 The ISA Annual Leadership Conference brings together ISA leaders from around the world to engage, network, share best practices, and recognize the best of the best. At their Honors and Awards Gala on October 25, 2019, Bryan received, in absentia, an Outstanding Service Award in the Water and Wastewater Industries Division for his assistance with the Orlando ISA Symposiums.
Based in the VTScada office in Orlando, Florida, Bryan has been serving VTScada software customers across the southeast United States for over a decade and has been involved in the water/wastewater industry for 25 years. In addition to helping build a thriving VTScada community in that area, he is an active member in several local water/wastewater associations.
In April, the Florida Water and Pollution Control Operators Association (FW&PCOA) awarded Bryan the 2019 Pat Flanagan Award for his contributions to the Florida water and wastewater operator community.
About Trihedral and VTScada
VTScada is award winning software that removes frustration from every part of the SCADA/HMI life cycle. The unique architecture integrates all core SCADA components into one easy-to-use package.
www.vtscada.com
About the ISA Annual Leadership Conference
This non-profit professional association was founded in 1945 to create a better world through automation. ISA advances technical competence by connecting the automation community to achieve operational excellence.
www.isa.org