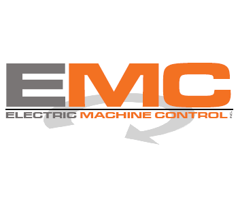 About Electric Machine Control, Inc.
Electric Machine Control, Inc. is an industrial systems integrator and solutions provider specializing in drives and control systems in pulp and paper, metals, water/wastewater, material handling, and general industrial applications. Our experience includes thirty plus years in engineering, specifying, designing, programming, software development, manufacturing, and integrating numerous process control automation projects.
These projects include everything from simple control panels, to stand-alone drive panels, to operator control desks, to HMI interfaces, to PLC automation, to custom communication drivers, to precision high speed coordinated drive and control systems. https://www.emcinc.biz/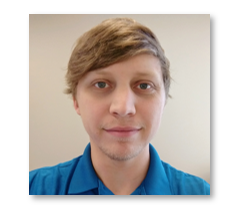 About Sam Black – Project Manager
Sam graduated from the University of Minnesota College of Science and Engineering with a B.S. in Electrical Engineering with documented emphasis on Power Systems. He started as an Electrical Engineer with EMC in 2013 with a focus on Design, Troubleshooting, Installation of Control Panels, PLC Programs, Machine Level HMIs, SCADA, Notification Systems, Resilient Ethernet Networks, Variable Frequency Drives/Soft Starts, and Motor Control Centers. He is now a Project Manger and oversees the above from conception to end user training.
Events:
Season 2, Episode 2: February 25, 2021
The Automation Village Dashboard Challenge
See Sam kick off our monthly Dashboard Challenge as he defends his two-time winning streak from past VTScadaFest design challenges. Check back often to see our leaderboard, and if Sam can keep the top spot! Want to try your hand at the challenge, find more information here: www.vtscada.com/the-automation-village/
Virtual Tradeshow: September 17, 2020
EMC discusses High Performance Screen Concepts Used at Valdosta, Georgia
Extended Interview! Watch the full interview about how Electric Machine Control, Inc., uses their core design concept of high performance graphics in Valdosta, GA, to minimize distractions from the action that really needs to grab the operator's eyes.
VTScadaFest: January 16-17, 2019:
SCADA Conversions
Sam and Mike discuss conversions to VTScada using the new Historian Import Tool introduced in Version 11.3. They will show real-world conversion examples for iFix and Wonderware. Watch the presentation below:
Subscribe to The Automation Village now: