Our Biggest Users' Conference Yet!
Last week, hundreds of consultants, integrators, and end users from around the world converged on the Rosen Plaza in Orlando, Florida, for a sold-out week of VTScada training, presentations, consultations, and workshops. We would like to thank everyone who attended for their enthusiasm and time.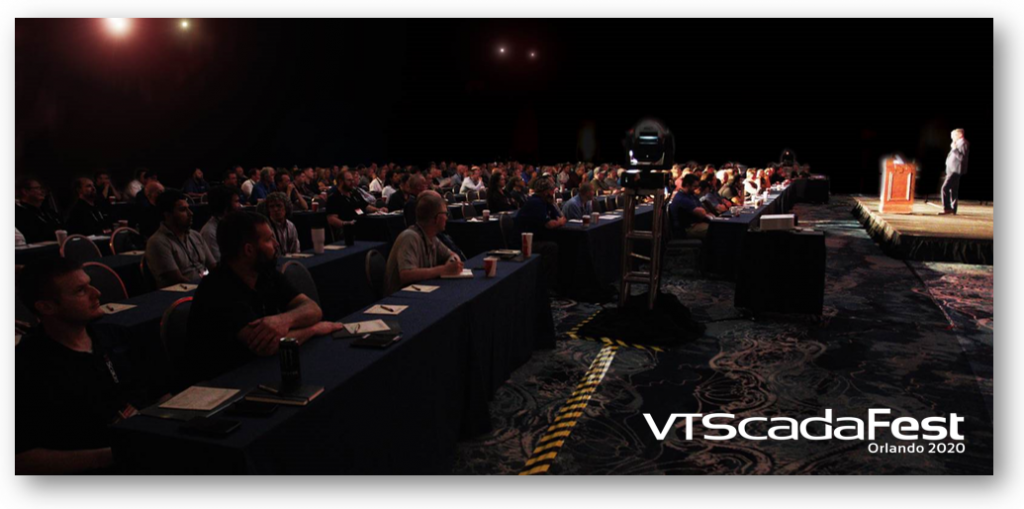 The Spirit of Innovation and Fairness
In a packed auditorium, Trihedral President and Chief Software Architect, Glenn Wadden, delivered a keynote address illustrating the company's unique values. "A few years after starting Trihedral in 1986, I brought on a partner named Rob Spencer; a brilliant fellow with whom I worked at my first job after University. He had a great philosophy of doing business. On my first day, he told me, 'We've got to make them say WOW! We're going to do something a lot better than what they expect.' That idea rang true with me. We lost him in 2012, but he helped to set the tone for our company. Rob would often say, 'If you see someone coming towards you, you should not want to cross the street because of how you treated them.' This idea of fairness is baked into who we are."
"We also want to create the best product. We are geeks. We like to do cool things. We are not just out to be better than the competition, we are here to do the best we can. We are not chasing trends; we are thinking about the problems."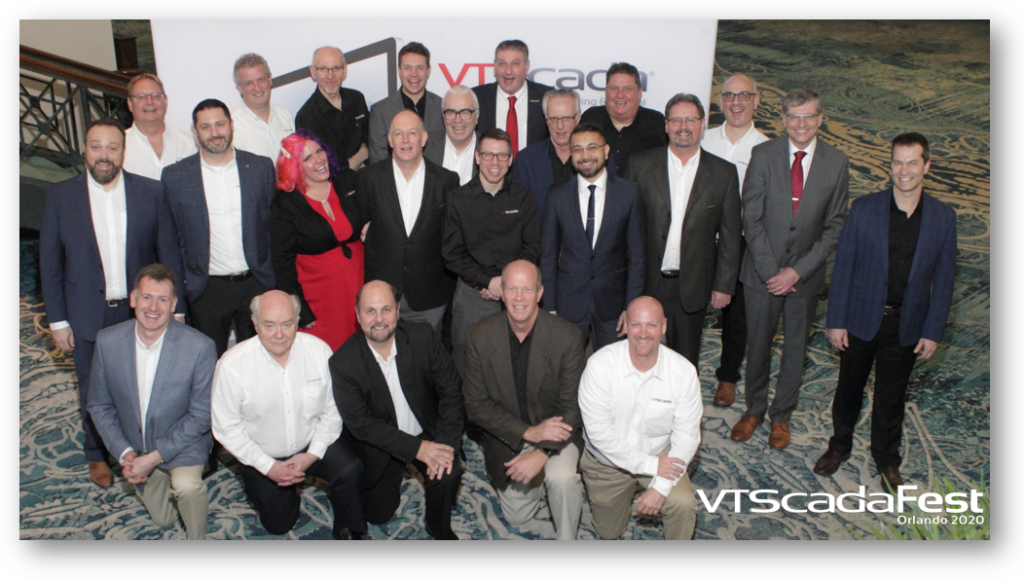 More of Everything
In addition to covering the fundamentals of VTScada, our expanded selection of presentations and workshops included detailed introductions to the new features of Version 12. We doubled the number of accelerated training courses from last year allowing new users to build a strong foundation and existing integrators to earn their advanced status. Our largest Developers' Den was crowded with users who shared their goals and questions with our core programmers and engineers.
Time for Fun
Eager participants got to test their VTScada skills in our new Escape Room Challenge which is sure to become a regular feature. Our fully catered networking social at Howl at the Moon gave everyone a chance to mingle in a relaxed setting with world-class entertainment. The band even serenaded the crowd with the virtues of VTScada 12.
It's About More Than Just Software
In addition to learning the finer points of our software, VTScada, this annual users' conference is an opportunity to meet a cross section of our company and experience firsthand our unique corporate culture. It's easy for us to talk about how we take care of you over the life of your SCADA system. At VTScadaFest we can show you.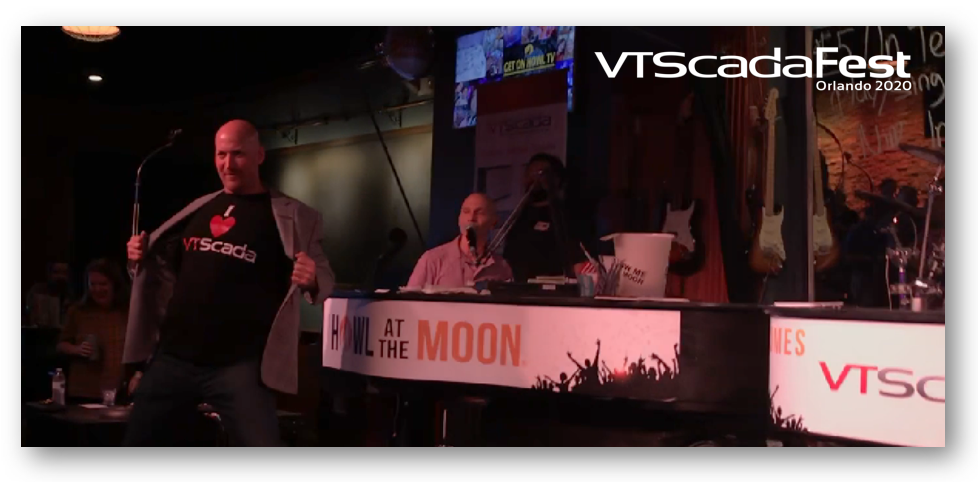 Join Us in 2021
If you are looking for a fresh approach to SCADA or want to achieve more with your VTScada application, we invite you to join us at VTScadaFest 2021 which will continue to grow on the success of 2020's event.
Testimonials
"I've enjoyed the presentations and the opportunity to learn from some of the greatest minds. It's been a humbling experience. Thank you for the great hospitality." – Joseph Rhodes | Electronic Technician | City of Tuscaloosa | Alabama
"Very fortunate to spend a couple of days with some of the greatest systems control gurus from all over the world. These people are the best in the SCADA business." – Roger Brand | Utilities Technology Services Manager | Village of Wellington, Florida
"Had a great week at VTScada advanced scripting and SCADAfest in Orlando. Keep up the good work. Love the system." – Tim McBain | System Integrator | Eramosa Engineering Inc, Ontario
"Just wanted to tip my cap to your entire team and say job well done with VTScadaFest this year. Love the format, the chance to interact with your developers and staff, and the opportunity to network with some good people. Best one yet, keep it going." – Wayne Barkley | Director of Product Development & Programming Operations | Metropolitan Industries, Inc, Illinois
"Just wanted to say thank you for doing such a great job. I had a great time and I learned so much." – Robin Bailey | Structures Project Manager | Southwest Florida Water Management District, Florida