These follow-up sessions to the April 23rd live-streamed virtual tradeshow, allow presenters to dive much deeper into individual topics and provide direct answers to your questions.
Re-watch Now!
Cybersecurity and General Automation Stream
Cybersecurity & General Automation Stream
Hour 1: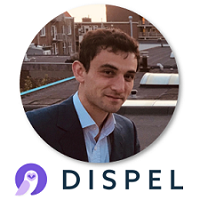 Replacing Your Secure Remote Access System
Dispel LLC
Ian Schmertzler – President and Founder
Read More
Secure remote access to an ICS typically includes a 12- to 15-minute login process. That is 12 to 15 minutes of knowing there is a problem, but not being able to do a thing about it. This is madness. You and your team's time should matter. Use this talk to learn how you can fix this problem with Dispel.
Hour 2: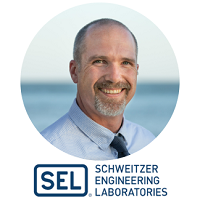 Hardened Pump Controller for Critical Infrastructure
Schweitzer Engineering Laboratories (SEL)
Tim Pilcher – Application Engineer
Read More
The SEL-2411P Pump Automation Controller is a hardened, SCADA-ready solution designed specifically to address the challenges of the water and wastewater Industry. During this breakout session, an SEL expert will share how you can achieve peace of mind and yield savings without sacrificing capability or quality, and without being locked into a proprietary system by going into more specifics about how the SEL-2411P Pump Automation Controller operates. Please join us!
Hour 3: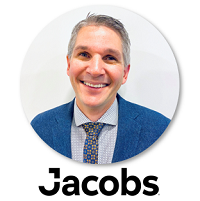 ICS Cybersecurity Concepts
Jacobs
Dave Espy – Senior ICS Cybersecurity Technologist
Read More
We will cover the ICS threat landscape, the Human Factor in ICS Cybersecurity and practical application of ICS Cybersecurity concepts.

Water & Wastewater Stream
Hour 1: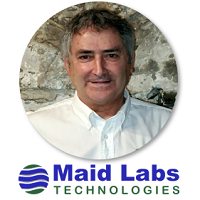 Using a Diagnostic Volumetric Flowmeter Gets Results
Maid Labs Technologies
Ben Beaudoin – Founder and President
Read More
Unexpected defective equipment and recurring expenses liked planned maintenance and electricity are greatly affecting the operating cost of a wastewater collection system. Being able to reduce the urgency caused by defective equipment through early detection of degenerating conditions greatly helps. Being able to reduce pump run times by 20% to 30% through a flow-based operating system affecting the levels of operation, decrease electrical bills, maintenance and wear by the same while increasing the safety within the lift station. All this will be explained in Maid Labs' Breakout Session.
Hour 2: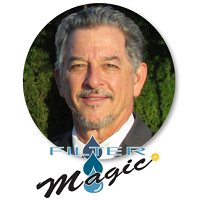 Case Study: Crosstown Road WTP, Georgia
Mark Romers – President
Industrial Control Systems (Filter Magic)
Read More
Water, Every Drop Counts! The presentation is a case history of a filter control system upgrade at the Crosstown Road WTP in Fayette County, Georgia, that included innovative filter control and Zero2Waste® optimization water saving solutions. The results increased filter system performance, eliminated excess filter system backwash and related FTW water, and substantially reduced wastewater treatment costs while providing the client substantial water savings and ROI.
Hour 3: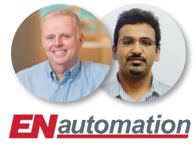 Case Study: VTScada Upgrade in Pasadena, Texas
Mark Adelmann – Director of Business Development
Ramnath Sekar – Sr. Project Manager
EN Automation
Read More
EN Automation is in the final stages of completing the transition of all of the City of Pasadena, TX, remote fresh water storage, treatment and distribution, and wastewater facilities from a legacy SCADA platform to VTScada version 11.3. This presentation will discuss our implementation of standard VTScada features and functionality, as well as enhanced features, including Realm Area Filtering. We will also discuss the integration of existing remote legacy control platforms into this new, fully redundant system and our implementation of our 'Virtual Commissioning' methodology.
Oil & Gas Stream
Hour 1: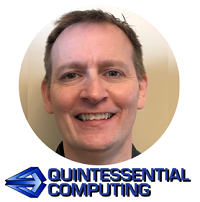 Quantum EFM Improves Your Measurement Data Quality
Quintessential Computing Services Inc.
Ian Clark – Owner and Partner
Read More
This breakout session will cover collection, validation (concerns, conflicts, missing data), editing, auditing and reporting of measurement data to downstream accounting systems.
Hour 2: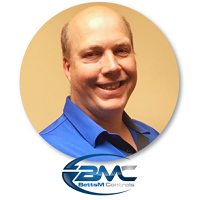 What is Changing in SCADA and How is it Going to Affect Us
BettsM Controls Inc
Mervyn Betts – President
Read More
.
Hour 3: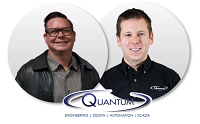 Network Connectivity Concerns for Geographically Challenged Systems
Quantum Integrated Solutions
Mark Reski – VP of Engineering
Tyler Davis – Network and Process Technician
Read More
Recently, Quantum discussed how traditional industrial control systems have always been geared around the factory floor where the entire ICS resides in one large factory. Unfortunately, the factory floor ICS designs and recommendations can plague geographically challenged systems. During this breakout session, we will review items discussed during the Automation Village Tradeshow, but with a deeper emphasis on network improvements for geographically challenged systems. This breakout session is ideal for water and wastewater, oil and gas, and mining ICS owners.